Building your email subscribers is crucial to the success of your digital marketing initiatives. According to Salesforce, an incredible 90% of people check their email inbox daily, which makes email a surefire way to gain new customers and encourage repeat purchases.
Many businesses provide multiple opportunities to sign up for their emails on their homepage and blog posts by saying, "Subscribe to our emails!"; "Sign up to receive our monthly newsletter!"; "Don't miss our daily emails!" Oftentimes, that flashy font used to draw someone's eyes to the email subscribe field just isn't enough to convert a website visitor to an email subscriber. But when you put yourself in the shoes of the customer, why would it be?
The key to growing your email subscribers is to think about the people who visit your website and honestly ask yourself, "Why should someone care about our emails?" That will lead you to these 6 compelling (and totally attainable) benefits you could offer your email subscribers today.
Your Pop-Up Ad Was Just Too Good to Pass On
Be bold about just how awesome your emails are. Launch a large, design-minded pop up just as a website visitor is ready to exit your page that lets them know what they're in for when they subscribe to your emails. Try one of the following popup ideas.
For home page visitors: Before you go, sign up for our emails to score 20% off your first purchase.

For blog readers: Hey you! You'll love our latest guide, [YOUR NEW E-BOOK]. Just let us know where to send it below.

For sale page shoppers: Save big! Become an email insider to receive exclusive deals.
Tip: Only ask for their email address. Remember, the more fields you require, the less likely they'll be to complete your form.
Email Subscribers Earn Exclusive Access
Bolster the appeal of joining your emails with subscribers-only perks. Launching a hot sale? Dropping limited edition or coveted items on your website? Advertise early-access to special sales as an exclusive benefit that's reserved for email subscribers.
Invite website visitors and social media followers to sign up for free so they too can get in on your most-awaited sales. Dedicate space for your email sign up on your website and lead with copy that says, "Access our 50% sales 2 hours early by joining our email list!" Tout limited-item sales on your social media feeds and pair your posts with copy that reads, "200 [LIMITED ITEMS] will hit the website tomorrow! Email subscribers shop 2 hours early, so sign up now. Sign up is free and takes seconds. Don't miss this one-time event!"
Your Email Subscribers Are Always In-the-Know
How does your content marketing program help your subscribers achieve their goals? Do your blog posts reveal top trends before they hit the stores? Do you teach readers helpful hacks that take the hassle out of home repairs? Lifestyle-minded listicles, accessible how-tos, useful best practices guides, and just-released trend reports are popular content themes, because when they're done well, they seamlessly connect your company's world to the world that your customers live in.
As a business, you're well-versed in a variety of topics both directly and indirectly to the work you do, the products and services you offer, and the lifestyle your brand promotes. Your email subscribers can benefit from your experience, expertise, and insights. The key to keeping them clicking through? Think practical over promotional and check out these tips on building a can't-miss content marketing program.
New Subscribers Get Free Stuff and Special Discounts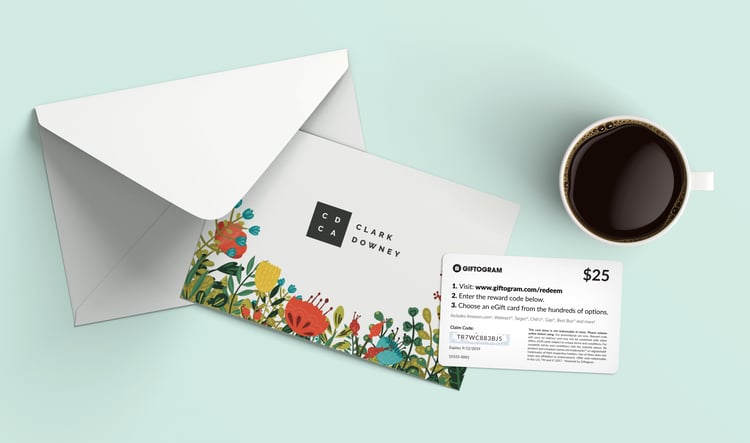 According to a 2018 email marketing benchmarks study from Get Response, generating an 82.44% open rate (vs. the overall average open rate of 22.86%) and a 25.91% click-through rate (vs. the overall average click-through rate of 3.71%).
Welcome emails perform spectacularly well because they're typically packed with perks. The welcome email serves as your company's first impression to a new subscriber, so take care to treat it that way. Stock up on budget-savvy consumer incentives like branded gift cards for first purchases over a set dollar amount and offer WELCOME promo codes that encourage add-ons.
Email Subscribers Access Jaw-Dropping Deals
Promo codes are powerful motivators when it comes to bulking up your email subscribers. In fact, subscribers-only discounts are one of the top reasons website visitors sign up to receive your emails. Shopify reports that online stores with active discount codes are 8 times more likely to make a sale than stores without them. Leverage your customer's love of a good deal and regularly drop promo code discounts in your emails. You'd be surprised how much simple 20% off promo code can produce add-on purchases and encourage future engagement with your emails.


Your Emails Channel the Lifestyle of Your Demographic
Think about how your emails can connect with your target demographic on a highly personal level. Giving your emails a brand-forward bent can temper down the transactional nature of a daily sale. From curated sorts to customer testimonials, focus on tailoring your emails to celebrate the aesthetic, interests, and aspirations of your customers. This is about much more than simply making people feel good. Customers who personally identify with your emails can also serve as advocates for your brand by forwarding them to friends and family, effortlessly expanding your reach.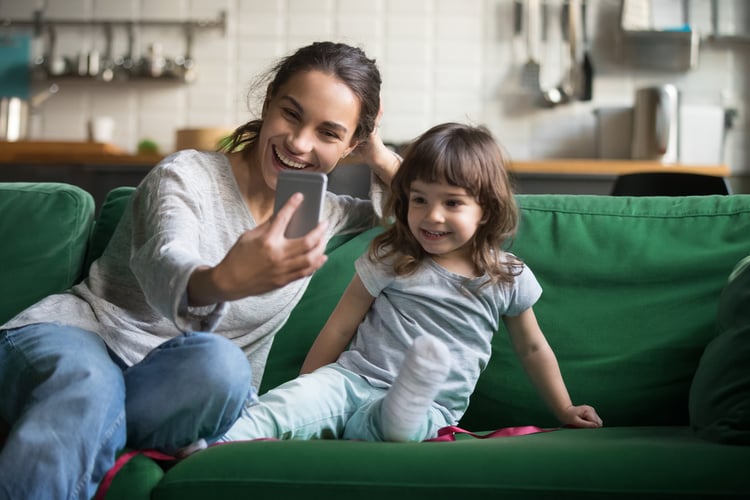 Keep Subscribers Engaged Beyond the Welcome Email
Try these 12 email subject line templates designed to help you stand out in crowded inboxes. And as always, constantly review your email engagement metrics. This data reveals the effectiveness of your messaging, offers, and any other content you choose to promote in your emails. Learn what's working and what's not to ensure your future campaigns are a hit with your growing customer base.