In today's modern work environment, the role of an HR manager has grown far beyond simple benefits management and office mediation.
If you can relate, don't stress. There are lots of tech tools specially designed for HR managers. From online software to mobile apps to video platforms, check out easy-to-use tools that can help you handle your superhuman to-do list in less time, with less hassle, while producing better outcomes.
Pair your biggest goals along with the tools you'll need to make them happen easily and efficiently.

Keep Important Information Accessible and In Its Place

Zenefits cloud-based software manages payroll, benefits, and compliance in one convenient database.
Organize and update hiring, onboarding, and employee records online.

Effortlessly update changes to benefits and HR into payroll.

Reduce employee information requests by empowering them to access their information through a self-service portal via mobile or desktop.

Keep the payroll processor and other apps you already use through seamless integration with the Zenefits platform.

Produce business intelligence reports that show both strengths and opportunities in your processes.
Create a Better Workplace Through Employee Data

Namely online software pairs an all-in-one human resources solution with easy-to-use reporting features.
Customize flexible employee profiles that meet your company's needs.

Automatically sync your HR and payroll data.

Allow employees to update their benefits, direct deposit accounts, and more.

Record and manage performance reviews and processes by department.

Report on employee demographics, performance reviews, surveys and more to design data-based processes and initiatives that work.
Streamline and Simplify the Recruiting Process

JazzHR is recruiting and applicant tracking software that manages the entire process, from posting a job to sending an offer.
Post jobs to multiple job boards at once from a simple overview dashboard.

Keep everyone updated with candidate profiles that show real-time activity.

Find interview times easily by syncing personal calendars with JazzHR.

Compare candidates with score-based evaluations customized to each role.

Create and store offer letter templates and accept e-signatures.

Run custom and standard reports around compliance, reporting, and more.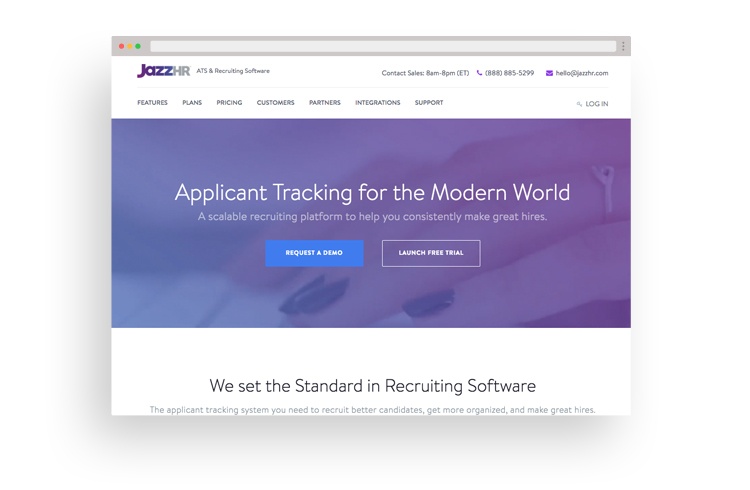 Get Awesome Hires in the Door Faster
Spark Hire video interview platform helps HR managers and interviewers screen candidates more effectively in less time.
Save HR time by using one-way video interviews to allow candidates to answer your interview questions via video on their own time.

Cut down on office interview preparations by hosting live video interviews.

Gain greater insights into a candidate's personality through video.

Record interviews and review them with stakeholders.

Rate and comment on interviews and send candidate communications right from your Spark Hire dashboard.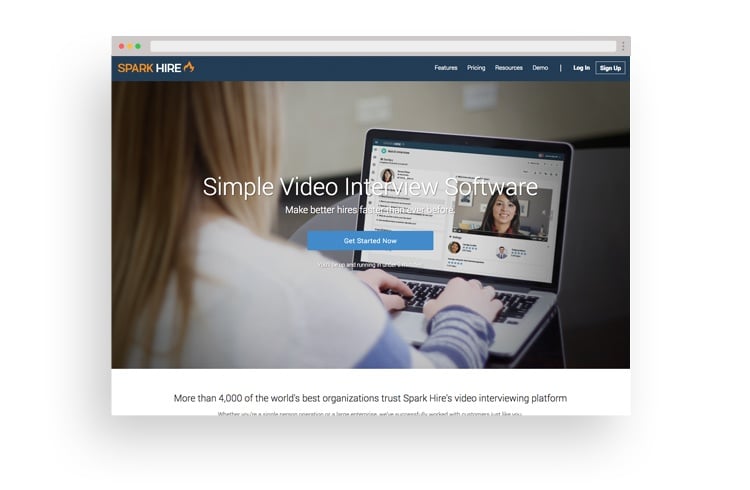 Improve Internal Communications for Everyone
15Five is performance management software that encourages regular and effective communication, feedback, and improvement.
Forego annual reviews for continuous, customizable employee evaluations.

Promote accountability and engagement through Weekly Check-in.

Pull feedback questions from 15Five by category or create your own.

Provide visibility into people, projects, and performance for all stakeholders.

Show appreciation for a job well done with the High Five feature.
Enhance Company Culture with Employee Feedback

Culture Amp is an online employee feedback platform that helps companies effectively evolve their culture through two-way transparency and engagement.
Launch surveys from their data-based library of feedback questions.

Pinpoint areas for growth and set benchmarks using the analytics dashboard.

Gain insight into their experience with employee journey checkpoints.

Provide key stakeholders visibility into their team members' feedback.

Produce feedback reports with valuable data that can guide your strategy.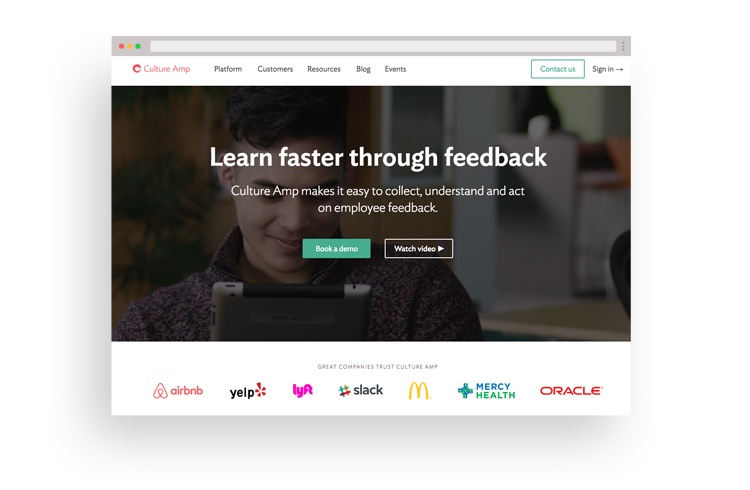 Talk to your leadership Team about HR Technology
As your company grows, keeping tabs on the staff you serve on an individual level can be challenging. By investing in smart technology, you can gain hours of your day back to focus on the projects that inspired you to work in human resources in the first place.
Give yourself the tools, time, and space you need to design a productive and positive workplace that motivates the employees you serve to do their best work. You deserve it, and they do, too!