Your company blog can provide your human resources department with a wealth of resources primed and ready for recruitment efforts.
Whether you create a blog dedicated to culture and careers or you simply add "Company" as a category in your blog used for marketing and instructional purposes, this channel can showcase all kinds of reasons job seekers should consider a career at your company.
Why I Love Working Here
Instead of leaving job descriptions by their lonesome, pair them with a face and a personality. Make a list of your most important vacancies and feature an employee in the same role or team members from the department that role resides in. This Q + A-style blog post is quick and easy to write, as you can source your material from a templated set of fields and questions. For example, if you're searching for a Senior Web Developer, you can frame your post around the following format:
Name:
Title:
Years working at [COMPANY]:
What do you like best about working as a Senior Web Developer at [COMPANY]?
Tell us about your most rewarding project.
A typical day in the Development Department involves:
What's unique about your team?
What do you like to do when you're off duty?
Describe your ideal candidate for the open Senior Web Developer job.
And voila! There's your post in audio format. To make this even easier, consider recording your interview with a free recording app on your phone like VoiceRecorder. Once you record your short interview, you can email the file to yourself, then forward it to a cheap transcription service that will take care of the typing for you. After you clean it up a little, you're all set to post! Just be sure to pair it with a nice, Instagram-worthy photo.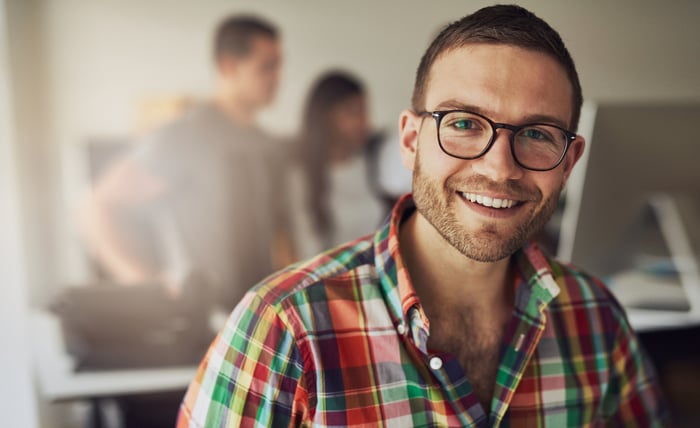 Employee Growth Stories
Do you have corporate Cinderella stories just waiting to be shared? The intern-turned-graphic designer or the support rep who climbed the ranks and now manages the team are the types of tales your company blog should celebrate. That's because these stories show prospective applicants that your company invests in its employees and creates growth paths that result in meaningful careers. When people know that the jobs you're posting can result in something bigger, they're more likely to make the move and apply, so it's in your best interest to unearth these stories and lead with them.
Employee Volunteer Posts
Job seekers care about your corporate social responsibility initiatives, especially when they see how much your employees are able to get involved in doing good through your company. If you have a volunteer program, hold special volunteer days throughout the year, or host events that raise money for causes in your community, be sure to share about these feel-good benefits of being an employee on your company blog.
Wellness Program
The idea of "wellness" is becoming more than just a buzzword these days, as many companies are seeing the benefits of ensuring that their employees are able to care for themselves emotionally, physically, and mentally on and off the clock. Promote your company wellness initiatives through dedicated blog posts that feature:
Snapshots of onsite yoga and meditation classes

The office gym that's free to employees

Team-led afternoon "wellness walks" outside

Free, healthy snacks in your office kitchen

Employee testimonials about your company's wellness perks

Wellness policies like mandatory vacation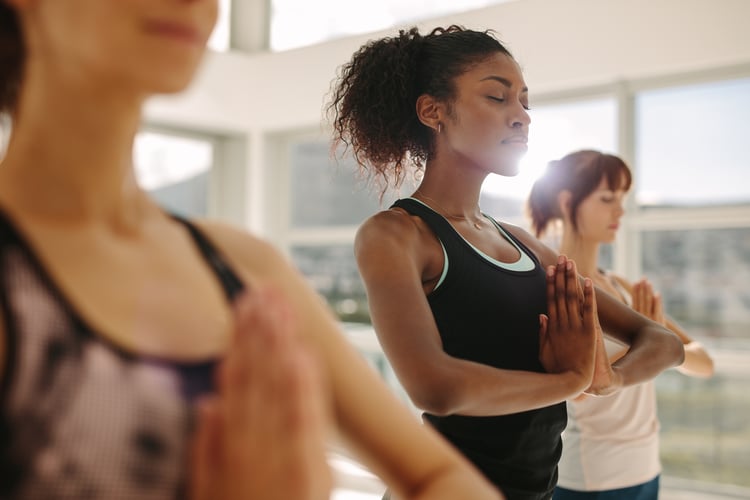 Office Perks
Is your office exceptionally cool? Your company blog is designed to show off the fact that furry companions are welcome at the office, kombucha's on tap, and the stylish employee lounge is the go-to collaboration spot. From done-up desks to weekly happy hours, these extras will add the kind of appeal that will cause a coveted candidate to choose your company over the one down the block.
Just for Fun Employee Listicles
The reality of a 9-5 is that the people who make up the company you work in will be the people you spend more of your waking hours with than your partner, children, family, and friends. And while that may sound depressing it doesn't have to be, because when you factor culture fit into your hiring, you can assemble a dream team that makes coming to work feel good.
Take the incredible opportunity of a company blog to introduce prospective employees to the people who they'd be surrounded by on the daily. And by "people," you should show them as people through posts that put their personalities and interests on display. All you need is a theme, a good Instagram filter, and short little blurbs they can write themselves. To help you get started, here are some ideas:
Our Staff's Summer Soundtrack

5 Employees Share Their Favorite Off-Duty Reads

Office Style Diaries: Twinning

Indoor Plant Tips from Our Resident Green Thumb

National Dog Day: A Tribute to Our Four-Legged Colleges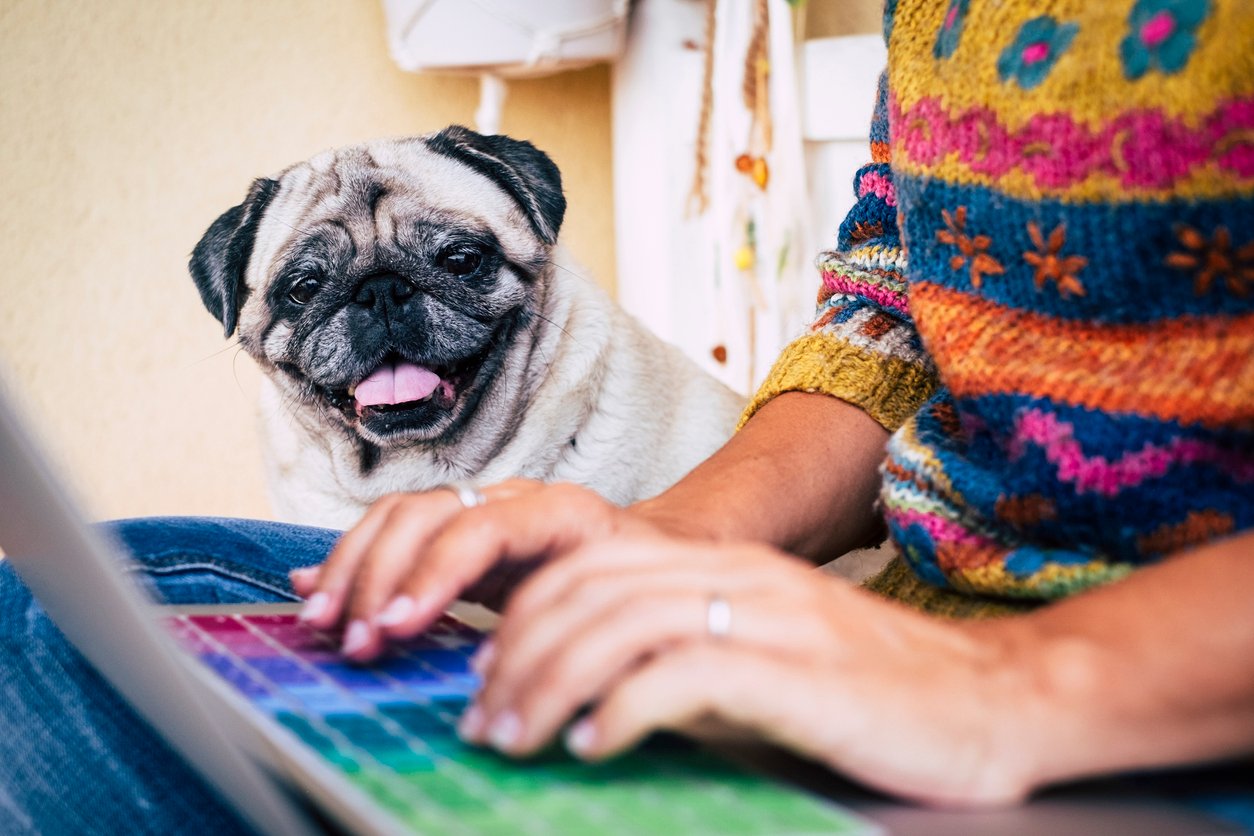 Worried About Consistency? Form a Committee
There's no need to stress about pulling off your blog. When it comes to writing about your company and its culture, there are plenty of employees on hand who would love nothing more than pitch in and make it awesome! Send out an all-company email inviting employees to lend a hand with skills they may or may not always be able to leverage at work. Call for creative writers, photographers, editors, and anyone with ideas that can tell your company's story in a way that's fun, compelling, and authentic.