Giftogram currently offers 185 integrations, with more added each month.
Streamline your reward and incentive workflow by integrating with your most-used software for HR & Payroll, ATS, CRM, marketing automation, and more. With integrations, there's no need to update your recipients in two or more platforms. Sync your recipients from popular platforms like Hubspot, Salesforce, Slack, Zenefits, Sage, and more. Save time (and money) on the things that matter most, like planning the next team outing.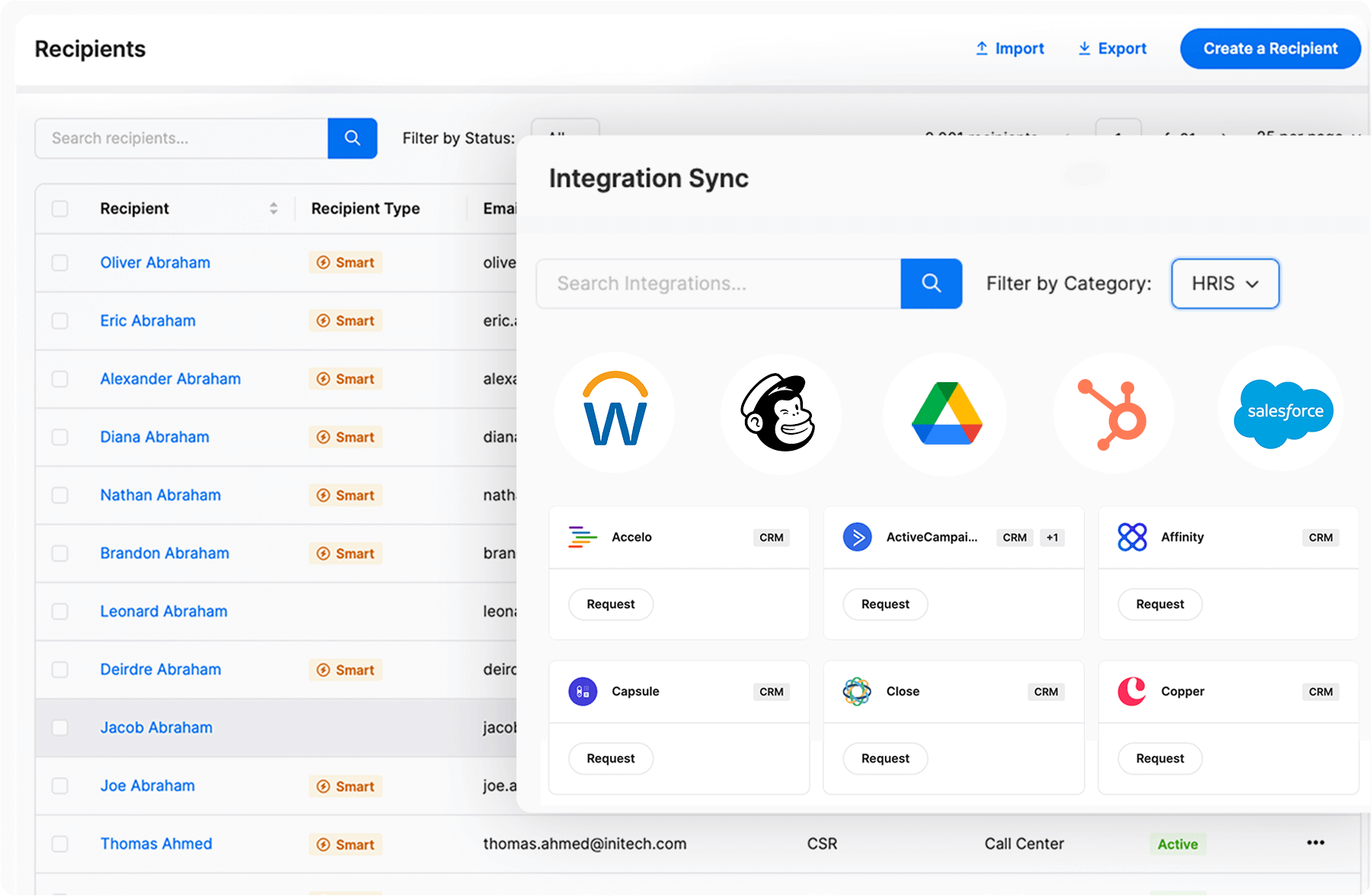 Pair with an

enrollment campaign

for an automated gifting solution

Streamline and automate employee and customer gifts by pairing your integration with an Enrollment Campaign. This handy feature allows you to automatically send digital Giftograms when a new recipient is added to a list.

For example, you could:
Send a new employee welcome gift the moment they are added to your Workday platform
Reward responders for completing a Hubspot survey with a digital gift card
Automate birthday gifts for customers in your Salesforce database
Check out our full list of integrations and consider the gifting moments you'd love to automate.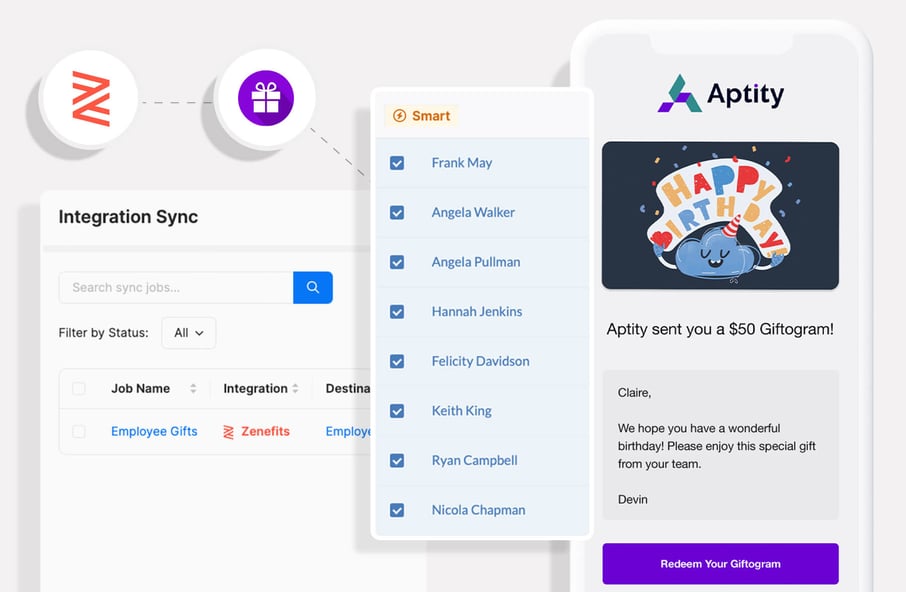 Ready to get started?
Simply log in to your account and visit your Settings & Preferences and Integrations. Browse the available integrations and select "Request" to initiate the process. Our team will reach out to help you through the process.