Taking on long shifts and tough tasks, nurses spend days and nights caring for us in our most vulnerable moments and ensuring that the rest of their hospital staff always has a hand. In recent years, the critical role of nurses has gained a global spotlight, making this year's Nurses Week a meaningful event for hospitals, nursing homes, and health care facilities alike.
What is Nurses Week?


Created in 1994 as an extension of International Nurses Day, Nurses Week is promoted by the American Nurses Association to honor the many contributions nurses make to supporting, evolving, and elevating the healthcare experience for patients and staff alike.
When is Nurses Week in 2022?
This year, Nurses Week is celebrated from May 6-12, 2022.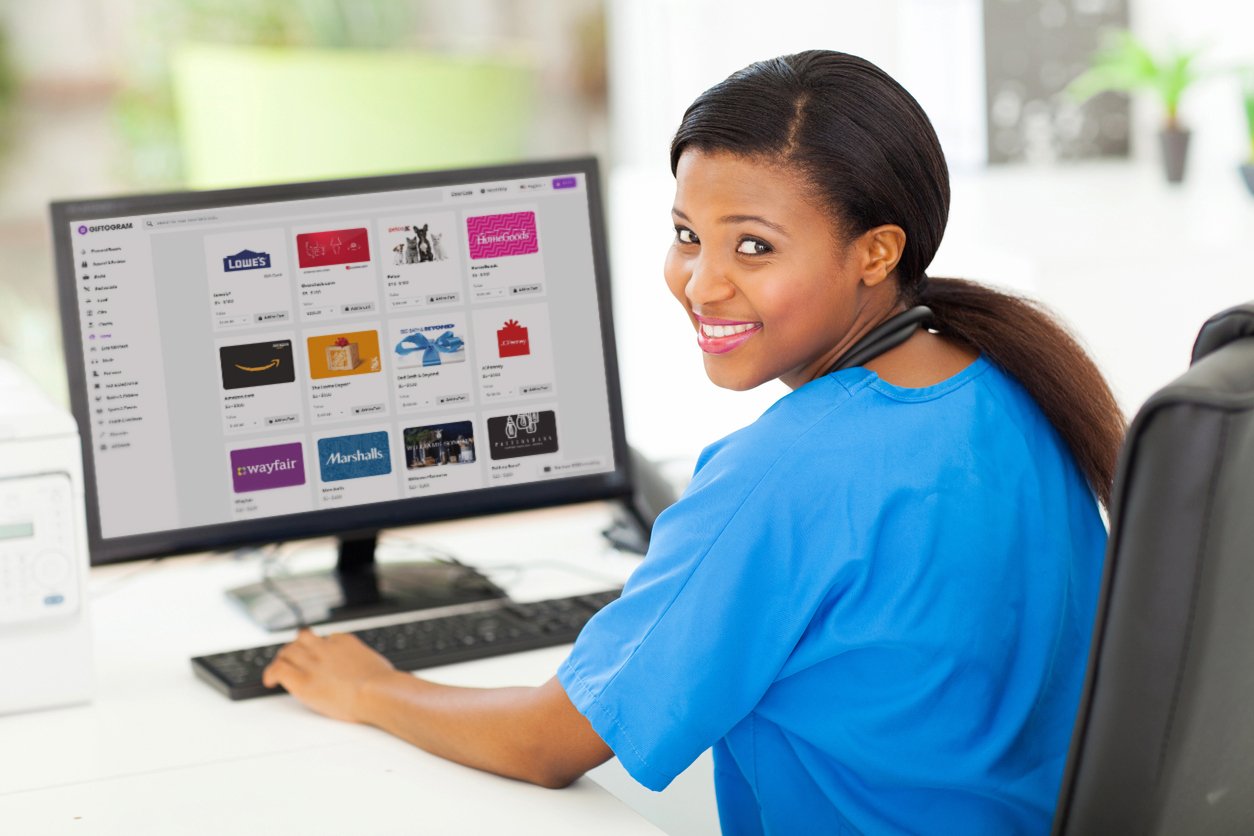 6 Ways to Say Thank You to the Nurses Who Serve Your Patients and Staff Each Day
Looking for a meaningful way to show appreciation for the nurses on your team? We've rounded up plenty of options to inspire your 2022 Nurses Week gift. From public accolades to spot-on gifts, check out these ideas for saying thank you to your irreplaceable nursing crew.


A Social Media Spotlight Series
Nurses at your facility have touched many patients' lives by listening to them, comforting them, and being a friendly presence in an unfamiliar place. A public show of appreciation on social media gives patients the opportunity to leave comments with well wishes, thank-yous, and memories that let nurses know just how much they mean to the community they serve.


A Pair (or Two) of Cushy New Kicks
Always on their feet, nurses rely on comfortable shoes to get them through their 12-hour shifts. Treat your nursing staff to a gift card that lets them choose where they'd like to refresh their footwear. Giftogram retailers offering go-to athletic shoes include Foot Locker, DSW, and Champs Sports. See the full list here.



Funds to Visit Loved Ones Abroad
Nurses on your staff who have family in far-flung places will be bowled over by a gift card that pitches in to the ticket price of a flight back home. Inspire your staff members to take some well-deserved vacation time with their family and friends abroad. Giftogram retailers for international travel include American Airlines and Delta.
Coffee and Treats to Fuel Long Shifts
If most 9-5 jobs run on coffee, imagine what a dark roast brew can do for nurses on the overnight shift. Cover your crew's late-night lattes and mid-shift snacks with a gift card to one of their favorite coffee joints. Giftogram retailers include popular cafes like Starbucks and Peet's Coffee.



A Refreshing and Relaxing Spa Day
Your nurses are always on the move, so there's no one more deserving of a pampered afternoon dedicated to kicking back and letting others serve them for a change. From muscle-soothing deep-tissue massages to luxurious mani-pedis, a spa gift card lets your nurses choose their pleasure. Giftogram retailers offering deluxe spa experiences include Spa & Wellness Gift Card and Groupon.


A Play-Anything Soundtrack for Their Daily Commute
Off-hour commutes call for beloved playlists and the joy of discovering new tunes. Give your nurses the gift of their next favorite song and a go-to library of classics. Choose a Giftogram gift card they can redeem for a Spotify subscription. The best part? If they pick a family plan, they can share this gift with their loved ones.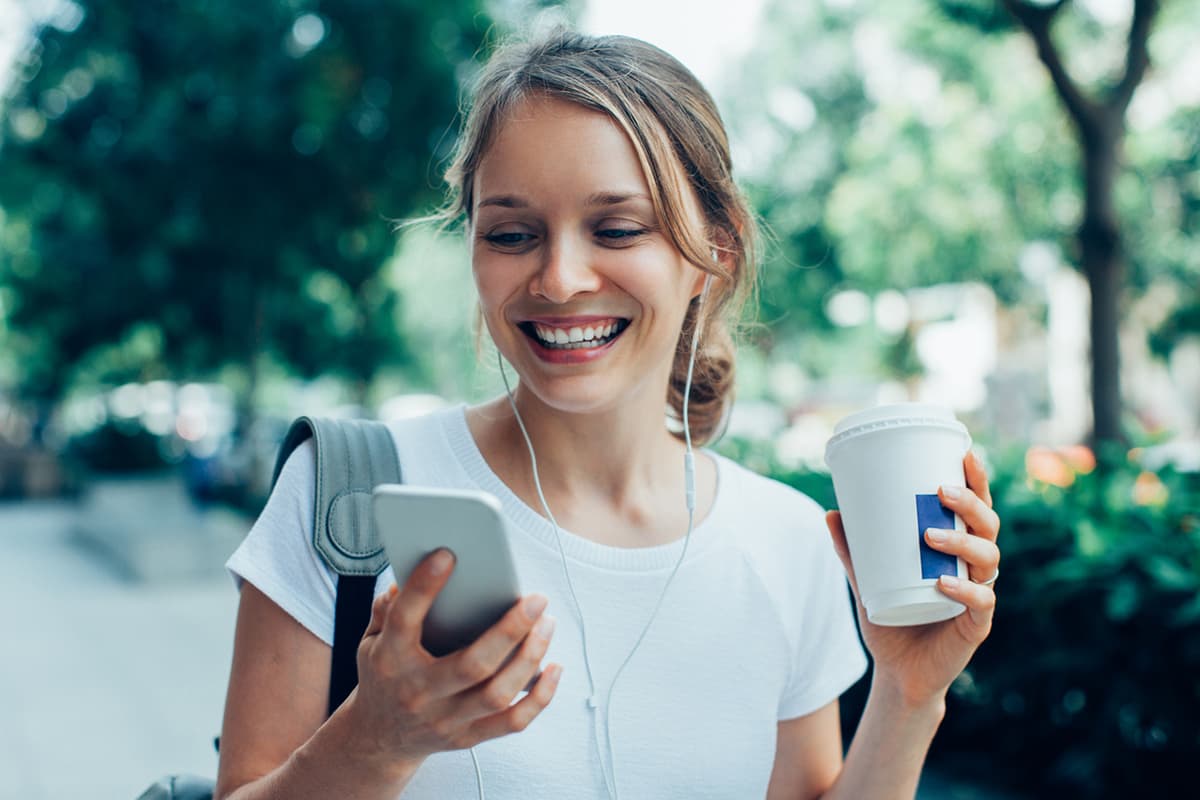 Order Nurses Week Giftograms with Endless Possibilities
Choosing one gift for every member of your nursing staff can be a tall order - but not with Giftogram. In fact, each of the gift ideas above are possible when you choose to go with Giftogram for Nurses Week, because nurses can select their gift from over 200 of today's most popular retailers.
Giftogram allows you to:
Choose a fun

gift card design

or upload your own
Send digital gift cards right to nurses' inboxes on the same day
Add a personalized email message to accompany your Giftograms
Prefer to send physical Giftograms? We offer physical gift cards that you can pair with matching carriers. Just take your pick, and we'll send them out in no time.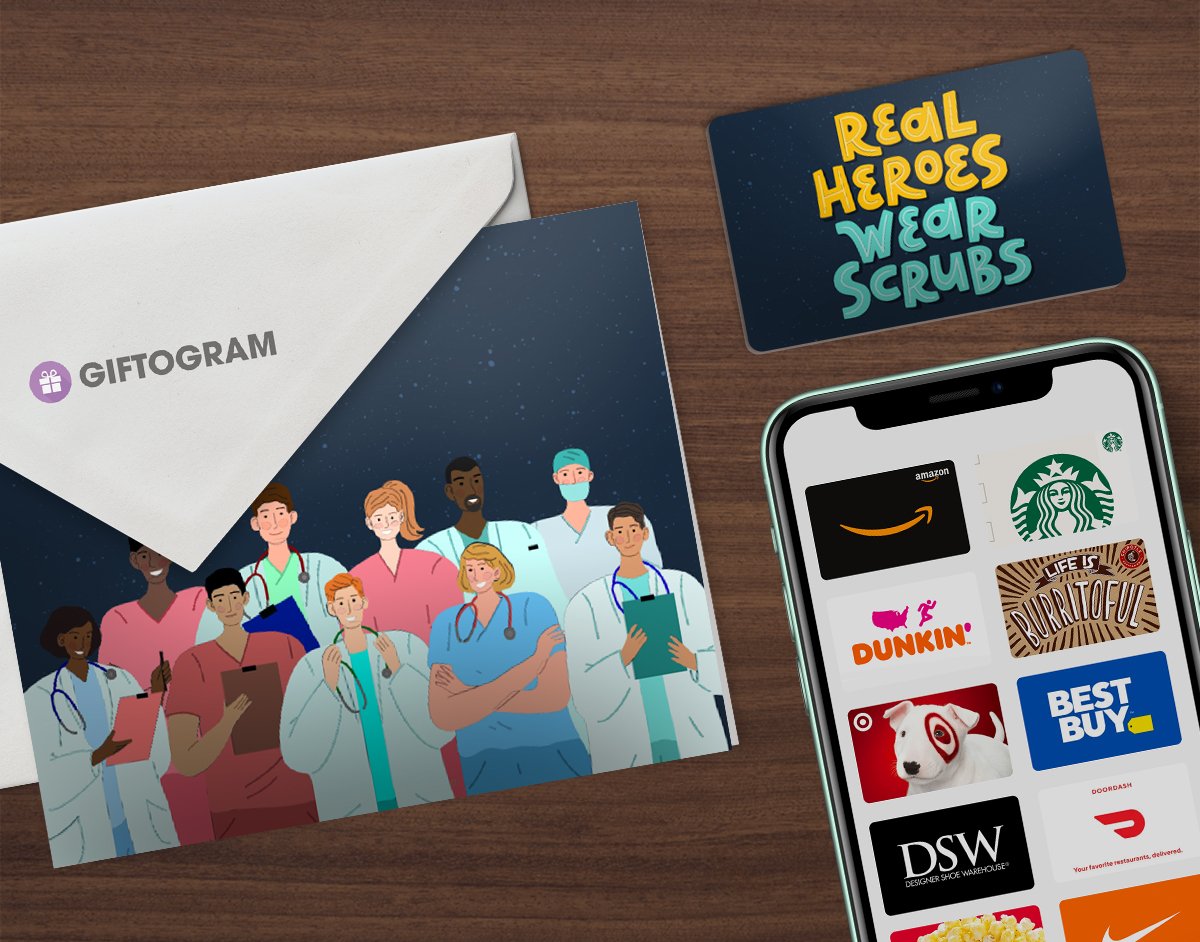 National Nurses Week is just around the corner. Create an Account Online today to get your Giftograms set, or call us at (973) 887-1600 and we'll place your order for you.