Customer incentives are always a win-win. In fact, 75% of customers say they favor companies that offer rewards. From encouraging loyalty to increasing conversions, the moves you make to incentivize and delight your customers can grow into valuable relationships. Of course, Step One is choosing incentives customers care about. Your engagement data will show whether or not that logoed mug, tote, or T-shirt is a hit. (Spoiler alert: It probably won't be.) The key to choosing a hit incentive? Put yourself in the customers' shoes. A good incentive is one that your customers will use and enjoy.
Meet the #1 Incentive Gift Card You Can Brand for Free
While choosing one incentive for your entire customer base may feel like an impossible feat, Giftogram's redeem-almost-anywhere gift cards make it easy to motivate everyone on your list.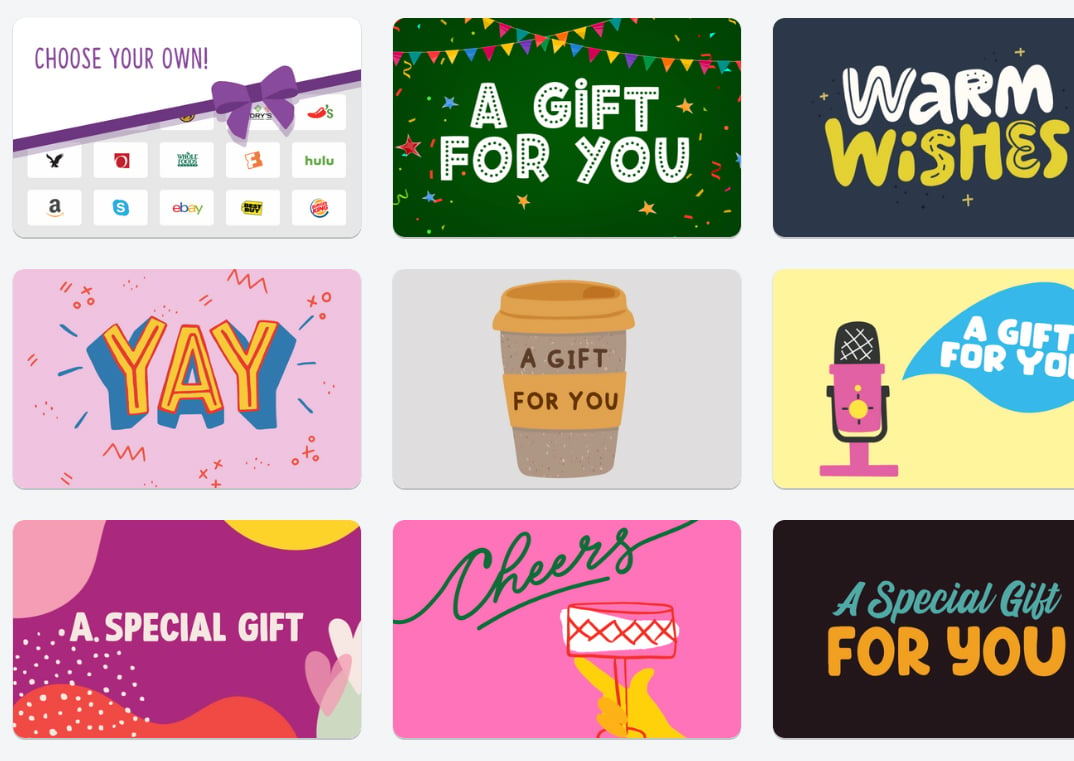 Choose a design

and add your company's logo for free (It's from you, after all!)
Let customers decide where to redeem their gift card from over

200 retailers

Send in a snap via digital delivery at no extra charge
Only pay for the amount you add to the digital gift card

(No extra fees!)

Schedule automatic sends on customers'

birthdays

and

anniversaries

Choose any $5 denomination of between $5 and $500
Want to get started on your winning incentive program? Create a free Giftogram account
You can also call the Giftogram team at (973) 887-1600, and we'll give you a hand.


5 Gift Card Incentive Ideas That'll Keep Customers Coming Back
Once you've picked the perfect incentive, it's time to develop a strategy to leverage it. Whether your incentive goals focus on gaining loyalty or boosting conversions, look to these ideas to help you turn your incentive-driven engagement strategy into a success.
Expand Your Customer Referral Program
If your customer referral program's lagging as of late, give it new life with a gift card incentive that'll motivate customers to spread the word about your products and services. You can frame your incentives in the following ways:
Earn a $25 gift card when you refer a friend, and they make a purchase
Give your friend a 20% discount and get a $25 gift card when they buy
Refer a friend, and you'll both receive a $25 gift card when they purchase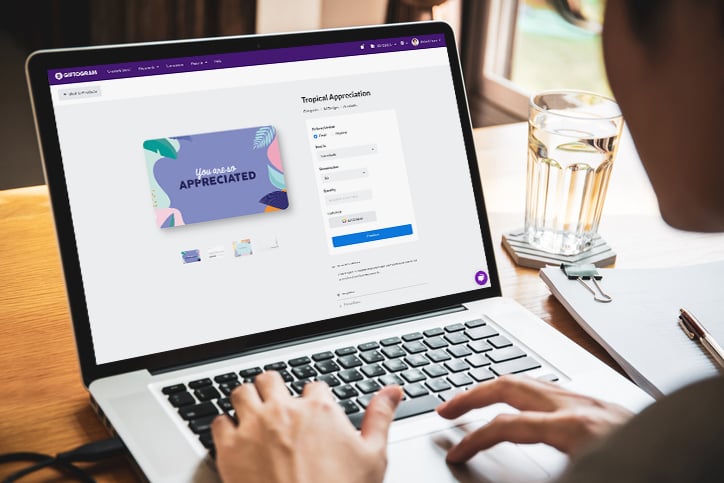 Offer Loyalty Rewards That Are, Well, Actually Rewarding
From Target to Sephora, the companies with the fanatical brand affinity we can't help but envy look to loyalty rewards to keep their customers shopping - and feeling pretty darn good about it.
Gift cards can make fantastic loyalty rewards for a number of occasions, like:
Loyalty program sign-up gifts
Program referral bonuses
Movin'-on-up rewards for tiered programs
Perks such as birthday and anniversary gifts
You can also leverage the allure of gift cards to ask your most-engaged loyalty members to participate in focus groups that give you in-depth feedback on upcoming product lines and services.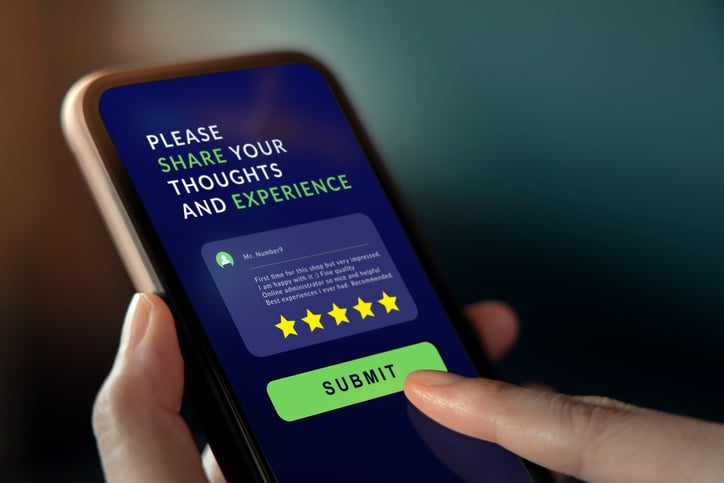 Did you know that 95% of customers check reviews before making a purchase?
Inspire Rave Customer Reviews
With this number in mind, it's essential to ensure a continuous cycle of fresh customer reviews that reflect your latest products and services and allow prospects to hear from your most recent customers' experiences.
Increase Survey Participation
You can encourage more customers to take surveys in the same way you'd promote gift cards as incentives for customer reviews. It can be done through smaller, individual rewards for each survey taken or by holding a drawing to award a single survey-taker with a gift card at a higher amount. See the above reviews section for details.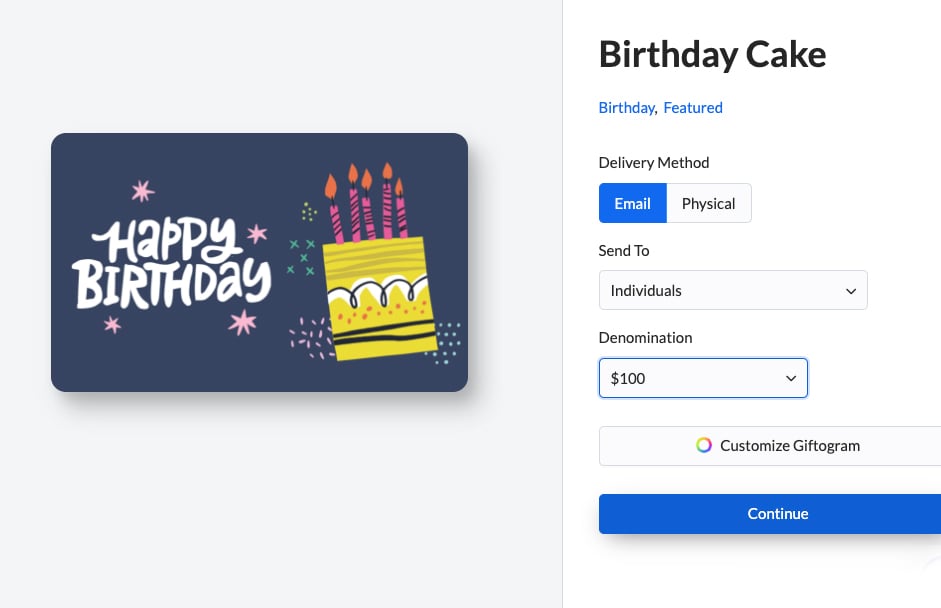 Treat VIP Customers to a Birthday Gift They'll Love
There's nothing better than receiving a surprise gift from a friend on your birthday. That's exactly how customers will feel about your brand if you do the same for them. And since tracking every birthday on your list would take hours each week, Giftogram lets you schedule gift cards to automatically send to customers on their birthdays, not to mention service anniversaries.
Get Started with Giftogram
Begin your hit customer incentive initiative today! Create a free Giftogram account to design and order your gift cards or call the Giftogram team at (973) 887-1600, and we'll help you get everything set.