Showing your staff members how much they mean to you in simple, cost-effective ways can pay off greatly in the long run.
A recent study revealed that 66% of employees would consider leaving their job if they didn't feel appreciated. For millennials, this number increases to 76%.
These sky-high numbers aren't surprising. In fact, most of us spend more time at the office than we do with our partners, family, and friends. That's why creating an office culture centered around employee appreciation is essential to your staff's happiness, productivity, and retention.

76% of millennials responded that they would consider leaving their job if they didn't feel appreciated
The good news is, you can show employees you value their contributions on a regular basis without breaking the bank. Check out these budget-friendly initiatives that you can implement today.
Create a Quarterly Employee Appreciation Award
Give star team members their moment to shine. Develop a quarterly award that honors exceptional professional achievements or notable displays of your company's values. There could be one award winner per quarter or several. You decide what's best for your budget.
Engage everyone in the office by allowing employees to nominate fellow colleagues. When you announce winners in a company-wide meeting or via email, be sure to include the nominations people wrote about them.
Determine the scope of the award as you see fit. To give you an idea, award winners could receive a bundle of perks, like:
An extra vacation day to relax and treat themselves

A personalized plaque they can show off



Sponsor Fun and Engaging Department Offsites

Offsites give employees a chance to mix up the monotony of the 9-5 schedule and enjoy a day away from their desks to bond and collaborate with their colleagues.
To pull off a successful yet affordable offsite, forget the trust falls and invest in an activity your employees will actually want to do. Groupon offers discounted pricing on everything from hatchet throwing and brewery tours to terrarium making and spa pedicures.
Surprise each department with Groupon gift cards and let them have a say in their offsite destination. And don't forget to remind them to take advantage of the extra saving Groupon offers through their daily promo codes!


Spotlight Employee Appreciation on Social

Put a face to your products and services by showing the people who make them possible. Many corporate websites and social media feeds fail to reach beyond the leadership team when giving a glimpse of their staff.
Implement new and inclusive social posts that show all sorts of staffers, like:
New employee welcome post

Congratulatory posts for promotions, weddings, and more

Department features highlighting people and workspaces

Culture pics: office parties, pets, and perks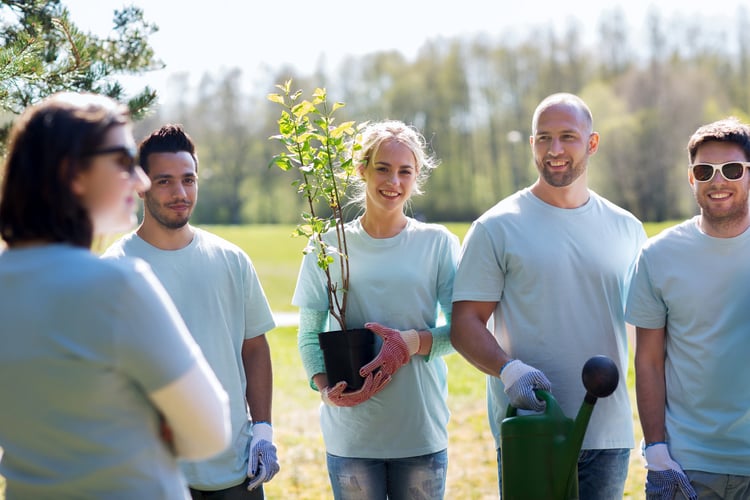 Host Employee-Led Volunteer Days
Put a philanthropic spin on company offsites by offering employees an extra half or full paid day off per year to give back to causes they care about.
To ensure everyone's putting that paid PTO day to good use, encourage staff members to submit volunteer opportunities in support of their favorite nonprofits.
Round up the events and send out a monthly email so that fellow staff members who share an interest in those causes can band together and take the day off to do good.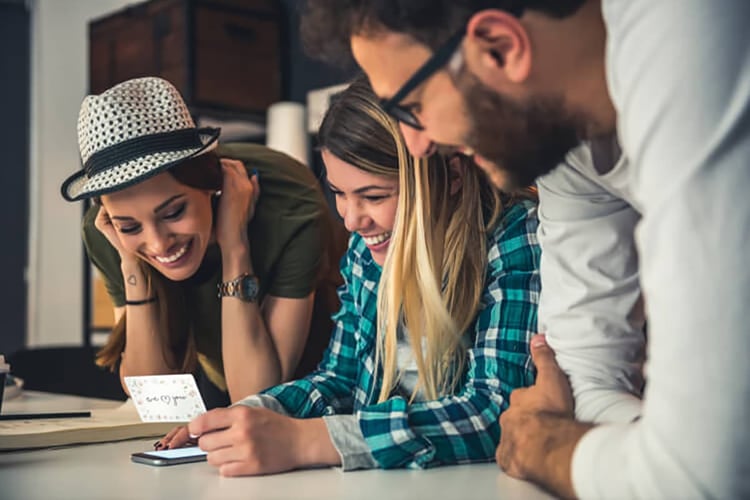 Show Employee Appreciation for Lots of Occasions
Why wait for the holidays to recognize your employees? A lot can happen in a year. The completion of a stacked sprint, a long-awaited launch of a website, an engagement announcement - these are all reasons to reach out and give someone a reason to smile.
Giftogram makes it easy to reward your dedicated change makers and value creators for all sorts of occasions with gift cards they can customize.
Simply choose from an extensive library of designs or create your own. You can add your company's logo, the employee's name, and more. The Giftogram recipient can then redeem their reward from a list of hundreds of retailers, so they're guaranteed to love their gift.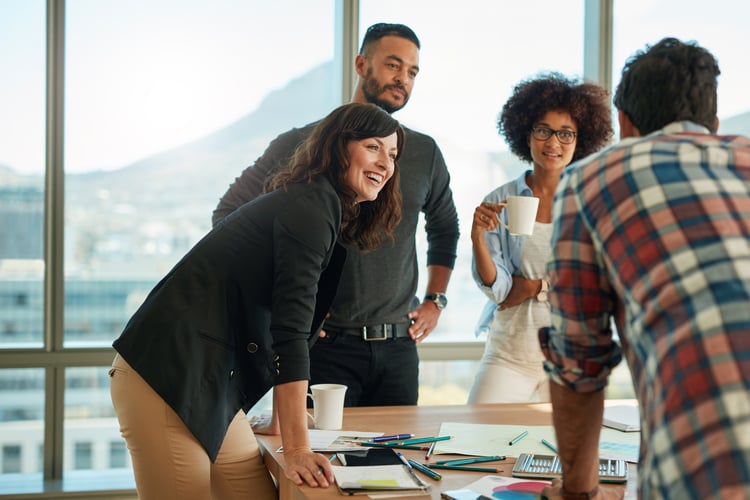 Elevate Your Company Culture
As an employer, you're not just running a business. You're building a community of people who dedicate their skills, time, and effort to propel your company's mission forward.
Small investments that engage and delight employees have incredible ROI because everyone wants to know that their work matters. Start today with the ideas above and you'll see that creating a culture driven by employee appreciation is more affordable than you think.