When it comes to employee appreciation, small gestures can mean a lot.
Recognition can come in various forms, from verbal affirmations to company-wide announcements to rewards an employee will love. With all of the occasions that call for a meaningful thank you, it's good practice to do a mix of these things, especially pairing praise with a well-deserved treat.
Stock Up On Gift Cards for Employee Appreciation

Keeping $10 gift cards on hand is a great way to ensure that you're always prepared for impromptu celebrations of a project complete, a job well done, or a just-because pick me up on a particularly draining day. Because no team is alike, invest in flexible gift cards that allow employees to choose from a variety of retailers. That way, their reward is just that - rewarding.
Invest In Anytime Employee Appreciation Gifts That Always Delight
Some gifts are "a nice thought." But as an employer, you want to do better than that. And what better way to make everyone's day than by giving them the gift of choice? Giftogram gift cards empower recipients to make the gift their very own by enabling them to cash in at their choice of hundreds of retailers. Here's a list of just some of the ways you can make their day with something as simple as a $10 gift card.
6 Ways Employees Can Enjoy a $10 Gift Card
Grab Coffee on the Clock

Your coffee-loving employees with a daily Dunkin' Donuts® routine will appreciate having their next cup covered by the company. Whether they perk up for a long meeting on the drive in or take a break during the busy workday, that favorite latte will mean even more when it's gifted.
Snag a Free Workday Lunch

What's better than going out to lunch? Going out to lunch on the company! From stacked artisan sandwiches to spicy chicken burritos, Giftogram allows your company to reward with gift cards that please all kinds of palates. So no matter the mix of dietary restrictions on your team, you can deliver with popular lunch options that don't leave anyone picking at a side salad.
Indulge in a Weekday Treat
Whether they opt for hand-crafted ice cream dotted with favorite toppings or a box of chocolate-frosted donuts, employees with children will appreciate the opportunity to pass on their reward to surprise their kids with something sweet. Although, who would blame them if they wanted to reserve it for themselves?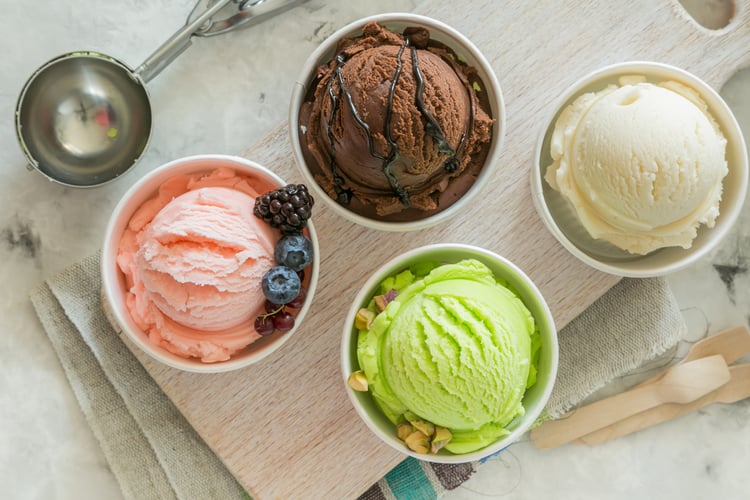 Catch a Movie Matinee
A rainy Saturday doesn't have to be a bummer. That $10 gift card can turn a bad-weather weekend into the perfect excuse to see a flick with friends.
From the latest action thriller to Oscar-worthy dramas, an afternoon at the theater gives your employees the opportunity to kick back, have some laughs, get spooked, by choosing any type of big-screen adventure they prefer.
Call for Happy Hour Drinks
Many of your employees love having a post-work outing to look forward to after a hectic day. Happy hours allow colleagues to wind down, celebrate the success of a project, and connect with one another in a personal way. Pick up the first round with a gift card they can redeem at a number of local eateries with awesome happy hour menus.
Pick Up Something A Little Extra
TJMaxx and HomeGoods are packed with decorative desk accessories, punny statement mugs, and decadent snacks. And since these stores are known for their steals, a $10 gift card can go a long way. Best of all, that polka-dotted mug or geometric terrarium that's purchased with a company Giftogram will serve as a lasting reminder that your company takes note of employees who make your office a special place to be.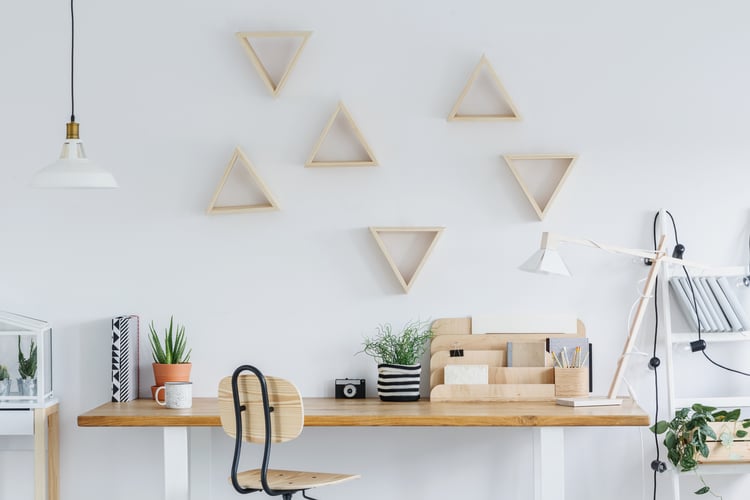 Create a Culture That Rewards Often
Doling out gift cards is a wonderful way to thank your staff for their hard work, so stock up and invest in the most important aspect of your business: the people who make it successful.
The ideas above are just some of the many ways your employees can spend Giftogram rewards. To see just how flexible a gift card can be, check out our entire list of retailers that enables your employees to make every reward their own.