It's no wonder you're on the hunt for free creative resources. With a team that services every department in the company, your budget doesn't always stretch to cover the tools and talent you need. That's why free, time-saving resources are essential to your success.
This list of free photo libraries and creative tools will give writers, designers, and social media managers a much-needed hand at cranking out the stellar work they deliver on the daily.
Share These Free Creative Resources with Everyone on Staff
As you explore this list, think about how staff members in other departments can also benefit from them. Does HR ask your marketing team for social media assets to recruit on LinkedIn? Do staff members send their presentations to your team to pretty up? Could a grammar checker benefit just about everyone in the company? Chances are, you're saying "yes" to all three of these questions.
Help people help themselves by showing them just how easily they can execute tasks that are generally heaped onto your team. They'll get work done faster and your overloaded team members can keep their focus on big initiatives.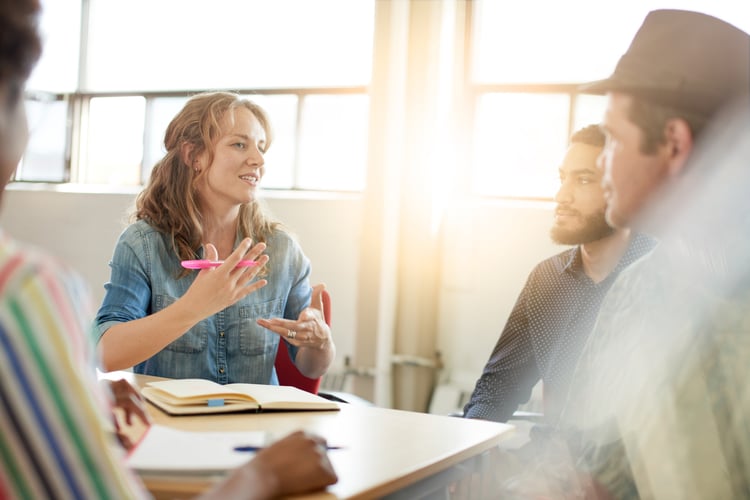 Unsplash: Free Stock Photos
Stocked by "the world's most generous community of photographers", Unsplash is a stunning library of completely free stock imagery that's updated every day. You won't find any cheesy poses or stuff, suity models on here. Instead, Unsplash offers realistic, beautifully lit, artistic photos designed to pair with all kinds of campaigns. Top tech companies like Slack, Squarespace, Medium lean on Unsplash to complement their innovative platforms with top-notch visuals.
Venngage: Free Infographic Maker
Your content marketing program isn't complete without infographics. Venngage offers beautifully-designed free infographics that can put your data on display. In addition the self-service nature of Venngage templates, they act as how-tos for infographic newbies. Each template tells a story, suggesting the type of information you can display using that template. Facts, figures, text, and graphics are already expertly in place, so all you need to do is plug in what makes your story unique.
Canva: Free Social Media Asset Creator
If your designers are stretched too thin to create daily assets for your social media channels, train your social media managers to mock up their own. Canva is an online design tool that is packed with drag-and-drop templates for all kinds of projects, including print fliers, event invitations, and social media posts and headers. With pre-selected colors, fonts, designs, and even photos, Canva's templates enable anyone on staff to quickly edit and download professional social media collateral.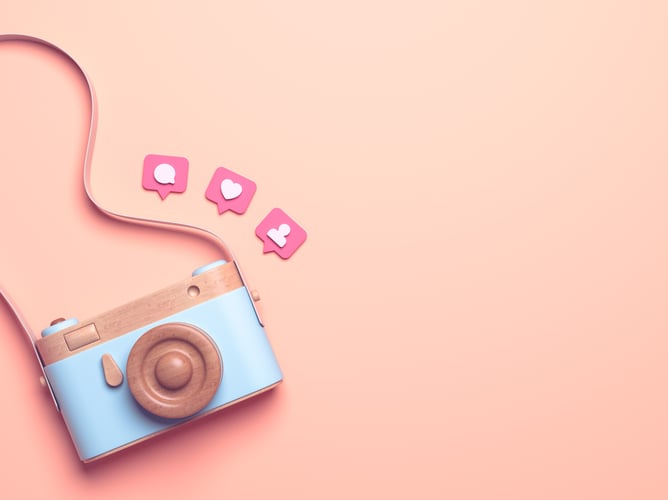 Hemingway: Free Writing App
It's easy for your marketing message to become muddled by lengthy sentences, passive verbs, and filler words. The Hemingway Editor helps you cut through the clutter to ensure that your reader gets the message every time. Simply paste your copy into Hemingway's text editor, and you'll instantly receive recommendations that can help clear up your copy. The sidebar includes a grade level rating that tells you how easy your content is to read, which tells you whether or not your writing will be accessible to your target demographic.
Hootsuite: Free Social Media Scheduler
Staying consistent on social media is a must, but manually sharing posts is a tedious task. Meetings, interruptions, and your nonstop flow of work don't lend well to the constant demand of posting at a particular time, especially when you're managing multiple channels. Hootsuite allows you to manage three social media profiles and schedule thirty posts in advance for free. You can also access a library of free classes to help you craft and optimize your social media strategy.
Grammarly: Free Grammar Checker
From fueling your content marketing program to writing emails that boost engagement, your copywriters are always on the move. And while you can stress the importance of quality, the likelihood of errors increases as the pace and frequency of content delivery grows. Nobody's perfect, and it's difficult to hone in on the minute details of a project you've been glued to for weeks. Fortunately, Grammarly catches those hastily typed errors for you. All you need to do is copy and paste your document into Grammarly, and Grammarly will highlight any typos, comma splices, or misplaced modifiers that can take away from your great work.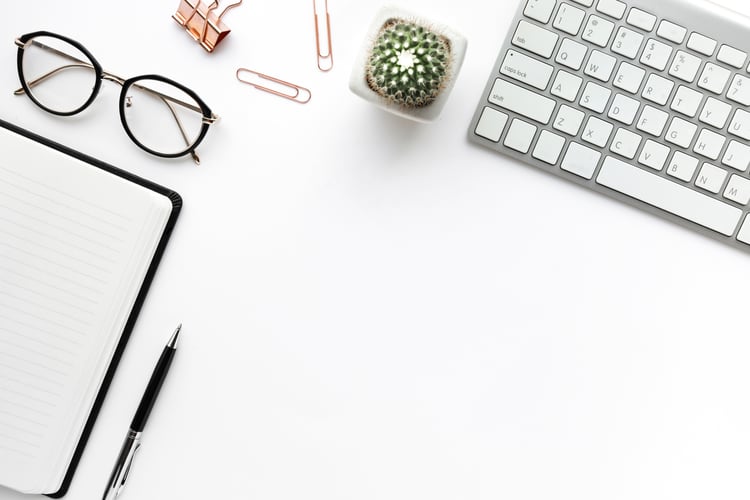 SurveyMonkey Survey Tool
Whether you gauge the success of a new feature or take a temperature check on your company culture, surveys are your window into both the customer and employee experience. SurveyMonkey offers businesses the ability to find out real answers to important questions by making it easy for anyone to build and share surveys. Choose all different types of question and formats that enable you to get the answers you need.
SlidesCarnival Free Presentation Templates
Nothing can ruin a solid presentation like poorly designed slides. SlidesCarnival can save you from the tacky clip art photos and Comic Sans headers that spoil good content by overtaking the slide. Choose from an entire library of crisp and modern slide themes complete with icon sets, complementary fonts, and photo frames. Once you find the presentation that best fits your story, save it to Google slides and customize it in a snap.