While trade shows offer the perfect platform to gain exposure for your company and network with all types of players in your industry, attracting people to your booth can be a challenge.
Exhibition halls are packed with plenty of companies who share the same goals as you, so it's crucial to invest in ways to stand out. When each booth is paired with lively demos and flashy designs, the key to making an impression is to put yourself in the shoes of the attendees. That's where giveaways come into play.
Everyone has pens, so consider these 7 trade show giveaways that will garner the attention you're looking for, keep your company at top of mind, and best of all, establish connections that will benefit your company well beyond the show.
Something They'll Need: A Carryall Tote
From programs and pamphlets to mobile tablets and phones, trade show attendees have lots to carry around with them. Make it easier for them to zip from sessions to lunch and back again with a handy tote bag that bears your logo.
Tip: Go for classic canvas. Its neutral color and thicker material makes it a versatile bag that attendees can use for other occasions after the event like grocery shopping, going to the gym, and at the office.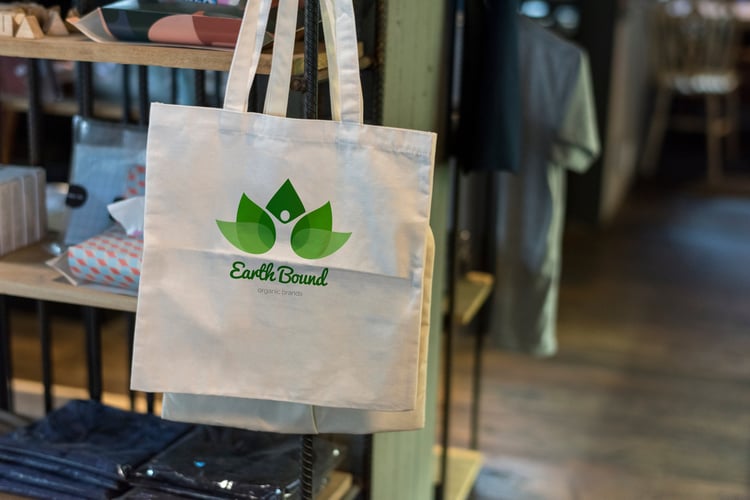 Something They'll Want: Customizable Gift Cards
When you give out traditional gift cards, they display the logo of the retailer at which the amount can be redeemed instead of yours. In addition to compromising gift value for brand awareness, how can you be sure someone will want a gift card to the place you select
A Giftogram is a completely personalized gift card that enables you to add your own logo and design to a card in any set amount, then allows the recipient to redeem it at a retailer of their choice. They can choose from hundreds of popular stores, restaurants, and more. That way, your logo will be tucked into their wallet and their gift will be something they truly love.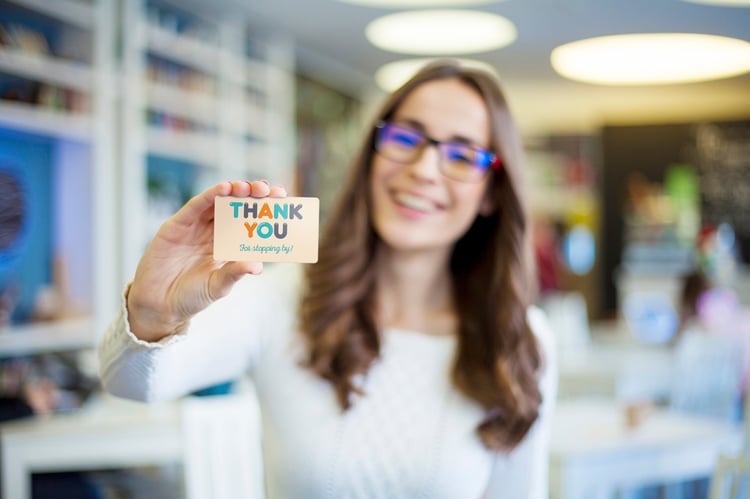 Something They'll Savor: Local Fare
Many attendees won't have time to venture into town and experience its unique flavors, and even the ones who do will jump at any chance to get their fill of the city's most notable dish.
Do your homework to discover the must-eat foods of where the trade show is based, then arrange for a caterer to serve the coveted cuisine at your booth. People will line up for a midday snack and the smell of what's cooking will attract others from all areas of the hall.
Something They'll Keep: Travel Mug
Want your company to stay on attendees' minds? Give them something practical they'll use all the time like a stainless steel travel mug. Before you worry about price, do some digging. Many websites offer discounts for higher quantities and promo codes on top of that, so consider ordering more to keep costs down.
Tip: Consider this gift something you can use in more ways than one. You can hand out the travel mugs at your booth and use the remaining ones in welcome packets for new employees.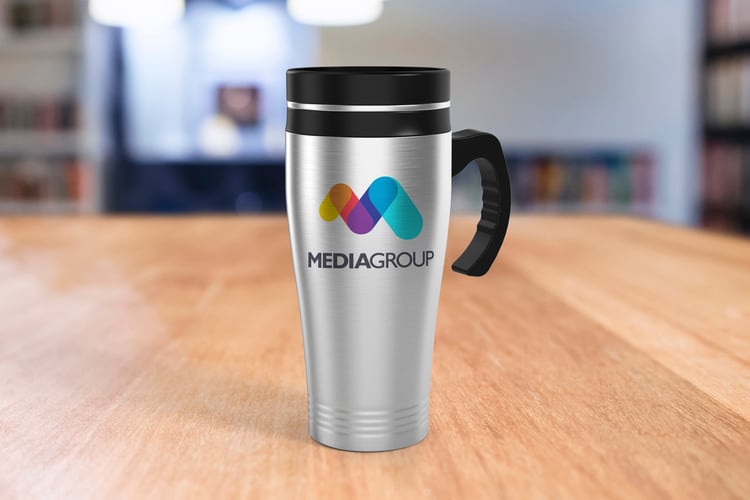 Something They'll Wear: Flip Flops
Ideal for spring and summer trade shows, custom logo flip flops can draw people in who wouldn't mind having an alternate pair of footwear to slip on as they explore the town once the sessions are over, not to mention wear on their upcoming beach vacation.
Something They'll Share: Photo Booth
In a world where nothing happens unless it's documented on social media, a photo booth will surely be a hit. Rental companies offer many varieties to choose from, but your best option is to get a photo booth that enables you to upload your own background with your logo and chosen design.
You can even collect email addresses to send attendees their photos and follow up with them post-conference to gauge their interest in your company and products.
Tip: Gamify your photo booth with a social media contest. Create a hashtag, encourage attendees to share their photo booth pics on social media, and randomly select one winner a day for a special prize.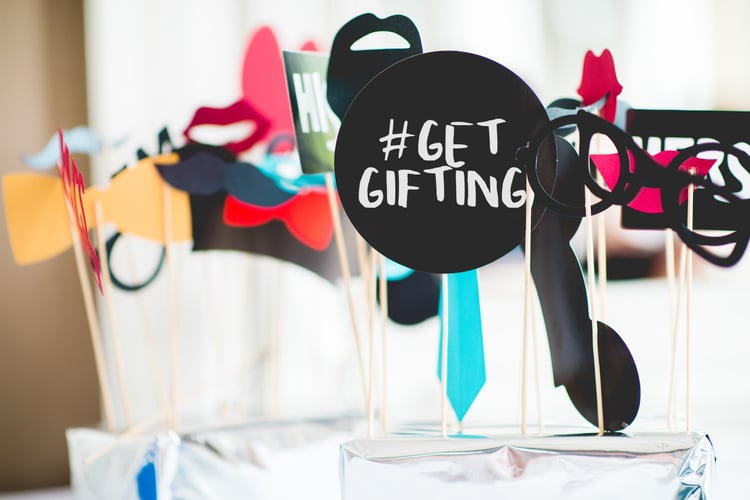 Something They'll Sip: Water and Mini Wine Bottles
Give out bottled water early while attendees are running from session to session or treat them to a little something for later when they're winding down from their day. Your brand won't go unnoticed with customizable logo-friendly labels fit for mini wine or water bottles.
3 Ways to Advertise Your Trade Show Giveaways
If no one knows you're giving out good stuff, it doesn't matter what you buy. Get the word out about your cool giveaways:
On Social Media
Share on all of your social media feeds and be sure to use the trade show hashtag.
In the Trade Show Program
Buying ad space? Include a small line that advertises an extra reason to swing by your booth by mentioning your freebies.
In Sponsored Session or Announcement
Is your company presenting? Are you able to purchase a mention during opening remarks or at another popular time to say something important? Contact the trade show coordinator to see if you can get extra exposure for your booth.