As we transition into a new school year and many of us are continuing to work from home, many business owners are reflecting upon just how awesomely their teams shifted to our current "new normal" and how they've continued provide value to their businesses.
To show them how much you appreciate their hard work, flexibility, and willingness to come together, check out these 12 gifts for remote employees that will delight and motivate without denting your budget.
#1. Keep Up the "Perk" of Free Coffee for Remote Employees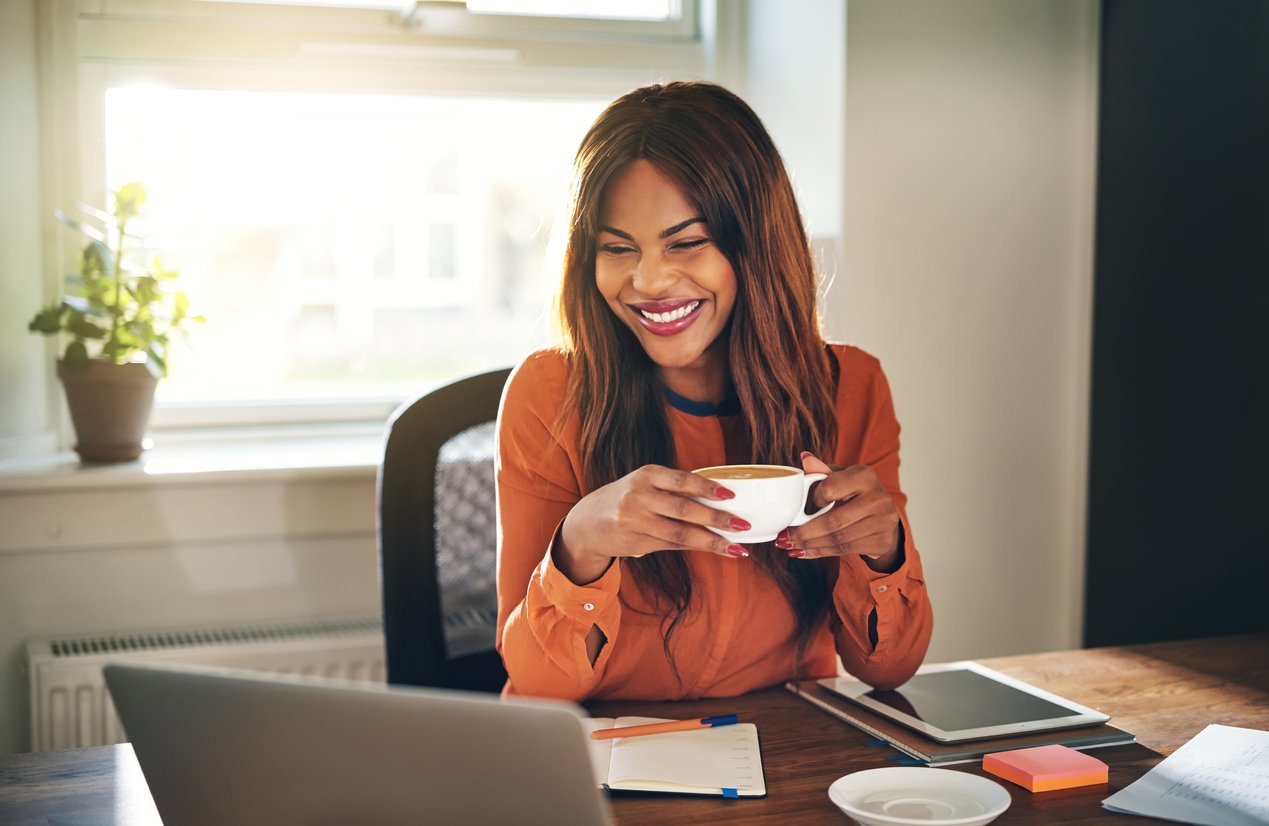 Remote Employee Gift: La Colombe Coffee Roasters Perfect Pair Pack
Price: $25 at La Colombe Coffee Roasters
They're already used to having their brew on you, so why not continue?
This pair of bags containing premium roasted coffee from La Colombe is sure to motivate employees to slay their day - even if they are in sweatpants.
Speaking of home office style, you may want to consider this next gift:
#2. Spruce Up Their Space with Work by Independent Artists
Remote Employee Gift: $25 Society6 gift card
Price: $25 at Society6.com
They say that art is in the eye of the beholder. Give remote employees the opportunity to decorate their own workspace with their choice from thousands of eye-catching and affordable art prints designed by independent artists around the world.
But then there's always another idea...
#3. Send Something Home to Their New "Coworkers"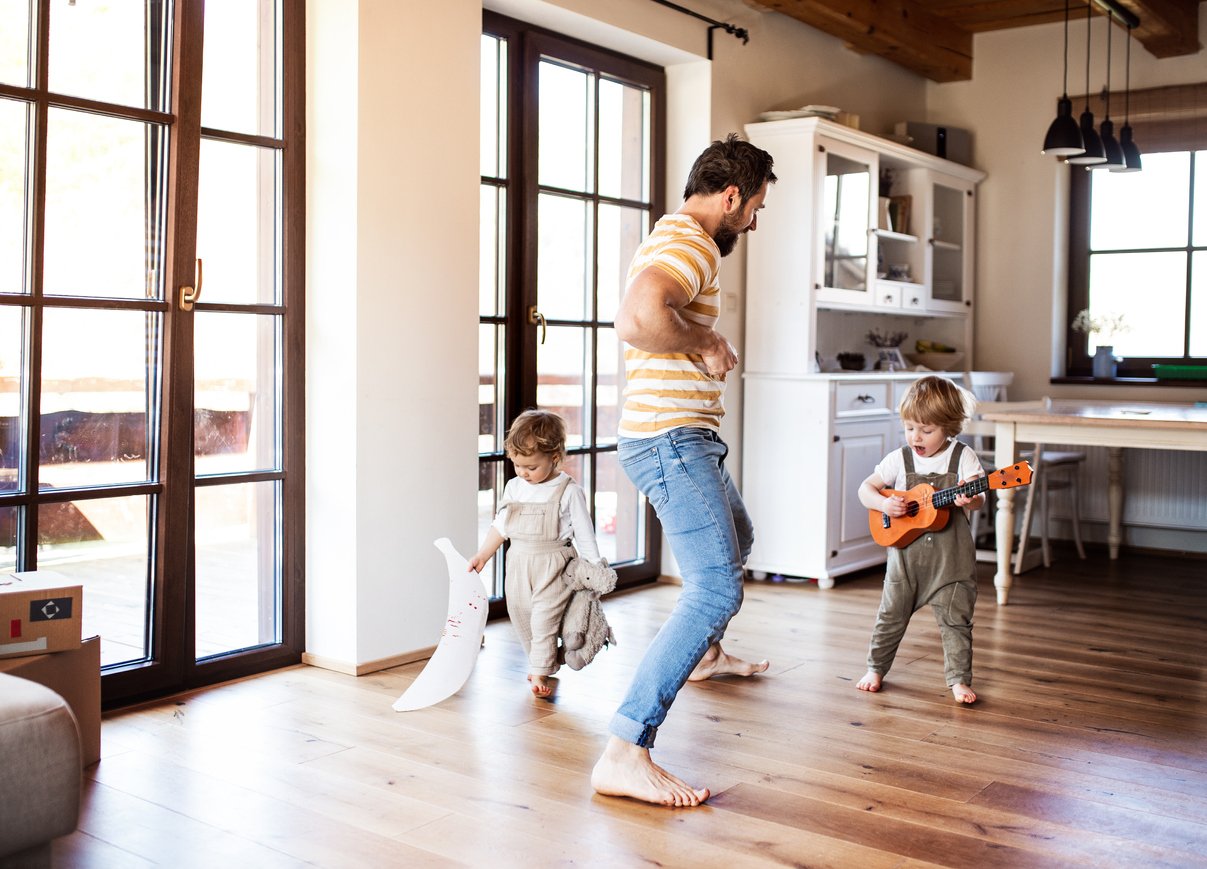 Remote Employee Gift: Gifts for Children and Pets (See links below.)
Price: Children's Gifts: $5.99-$24.99 at Target, Pet Gifts: $21.99-$24.99 at Chewy (See links below.)
Let's face it.
For many remote workers, the only people keeping them sane right now are those at home who love them. To show your appreciation for these emotional support humans and animals, consider gifting in a way that brings them joy.
Think of gifts like these:
Or you can opt for a gift that can put everyone in the house at ease:
#4. Set the Mood with a Color-Changing Bluetooth Speaker
Remote Employee Gift: iHome iBT81 Portable Bluetooth Speaker
Price: $29.99 at Best Buy
As we see celebrity musicians like Neil Diamond and John Legend taking to Instagram to serenade their fans in these trying times, there's no doubt that music can serve as a sweet and welcome escape.
With its mesmerizing display panel that changes colors on its own, this portable bluetooth speaker from iHome can bring your employees' favorite playlists to life during work hours and beyond.
Of course, we all do different things to make the most of our time at home these days.
So here's another idea:
#5. Invite Remote Employees to Choose Their Own Treat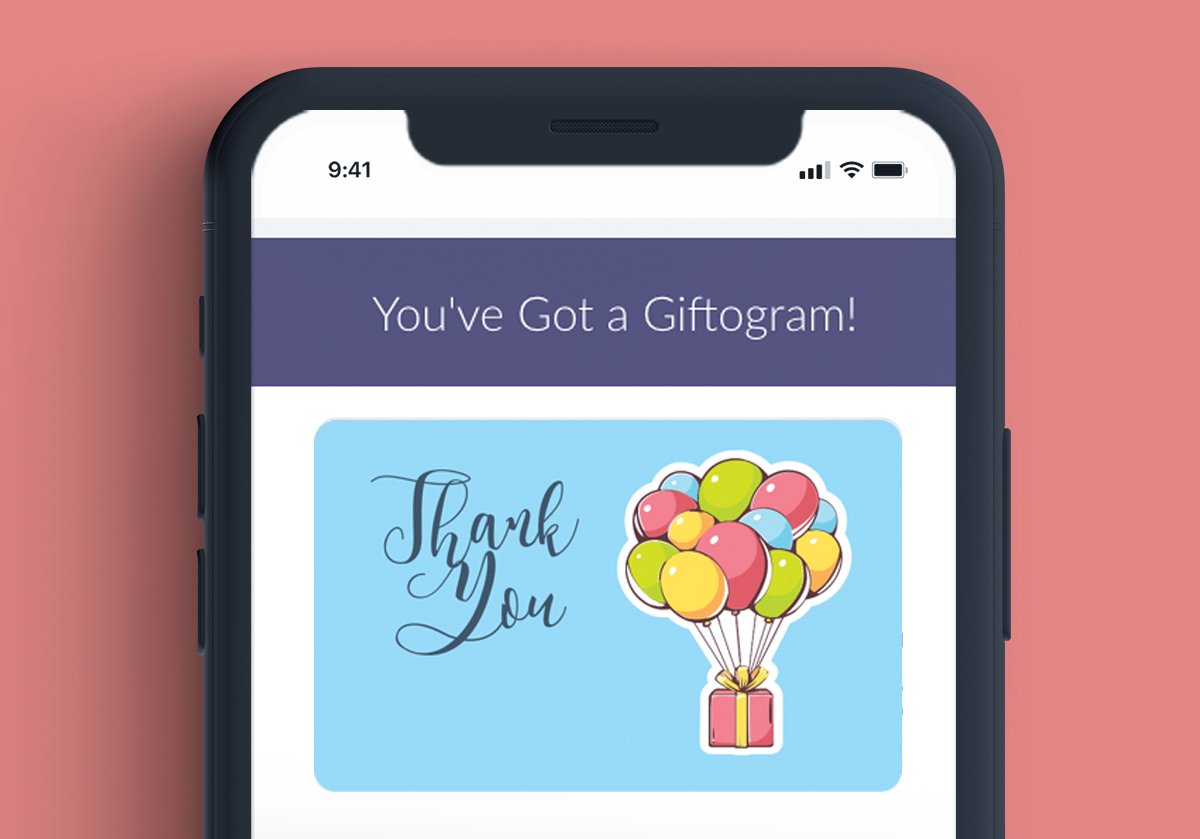 Remote Employee Gift: Giftogram Digital Gift Card
Price: $5-$30 (You choose the amount!) at Giftogram
From the Pinterest masters and style mavens in the marketing department to the gadget lovers and wine aficionados in customer care, finding the right fit for everyone on the team can feel like searching for a unicorn.
Believe it or not, there's a gift for remote employees that can please everyone.
Giftogram digital gift cards enable your remote employees to redeem their gift at their choice of hundreds of retailers.
But there are also some benefits for you!
You can easily send these digital gift cards in minutes, plus add your logo to any gift card design from their catalog.
And the cost? Only the amount of the gift card.
Don't believe us? See pricing here.
#6. Bring the Outside Into Their New Workspace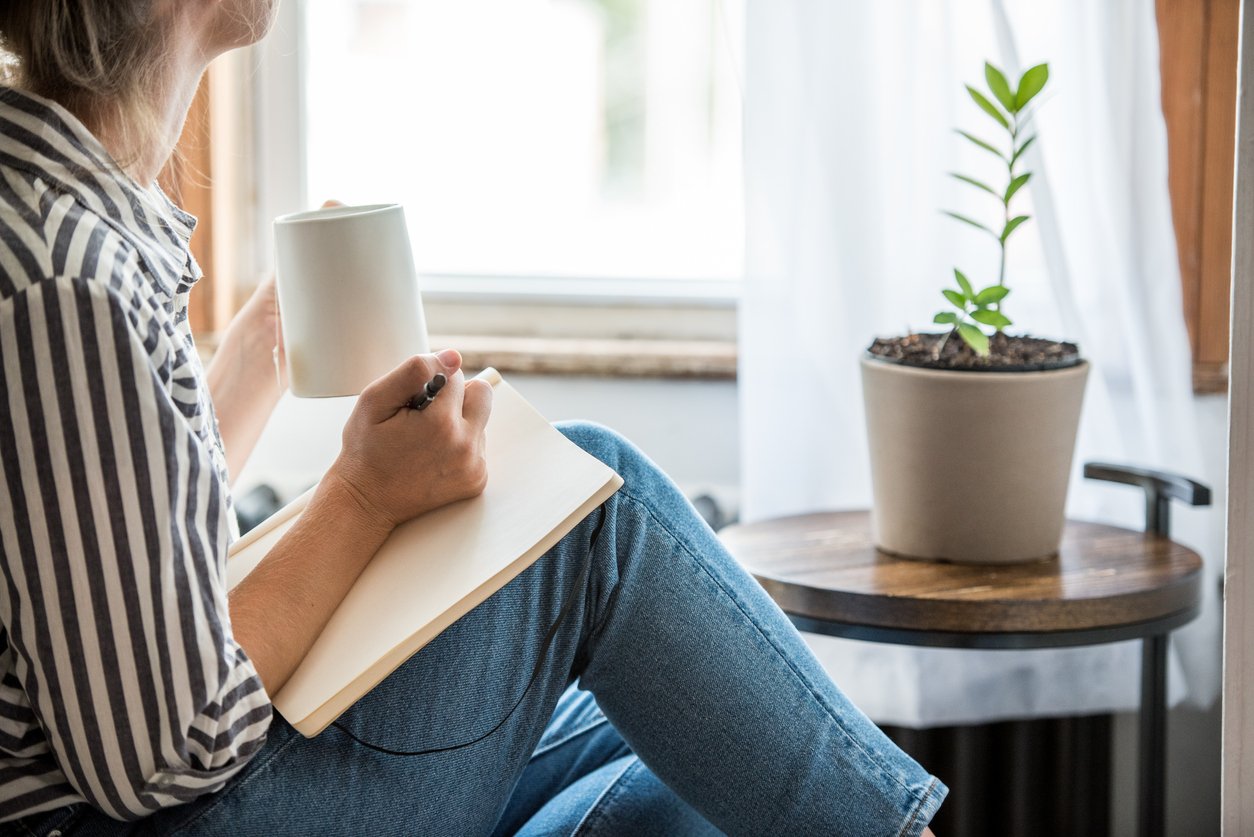 Remote Employee Gift: Succulent Gift Box
Price: $29.99 at NaturalSucculents on Etsy
Indoor plants offer a bunch of benefits for office dwellers. They can boost your mood, foster creativity, and keep the air in your workspace clean.
Tell remote workers just how much their hard work means to you with this adorable succulent gift box.
There are also other ways to improve their workspace, like this next idea:
#7. Give That Old Desk Chair a Serious Upgrade
Remote Employee Gift: Everlasting Comfort Lumbar Support Memory Foam Pillow
Price: $24.95 at Amazon.com
Chances are, many newly remote employees are using a desk chair they never thought they'd sit in for more than an hour. Even worse, some are pulling up a chair from their kitchen table.
Improve their home office seating with a memory foam pillow designed for all-day comfort.
If you're thinking of a gift they can enjoy after work, consider this:
#8. Cover a Month (or Three) of Favorite Shows for the Whole Family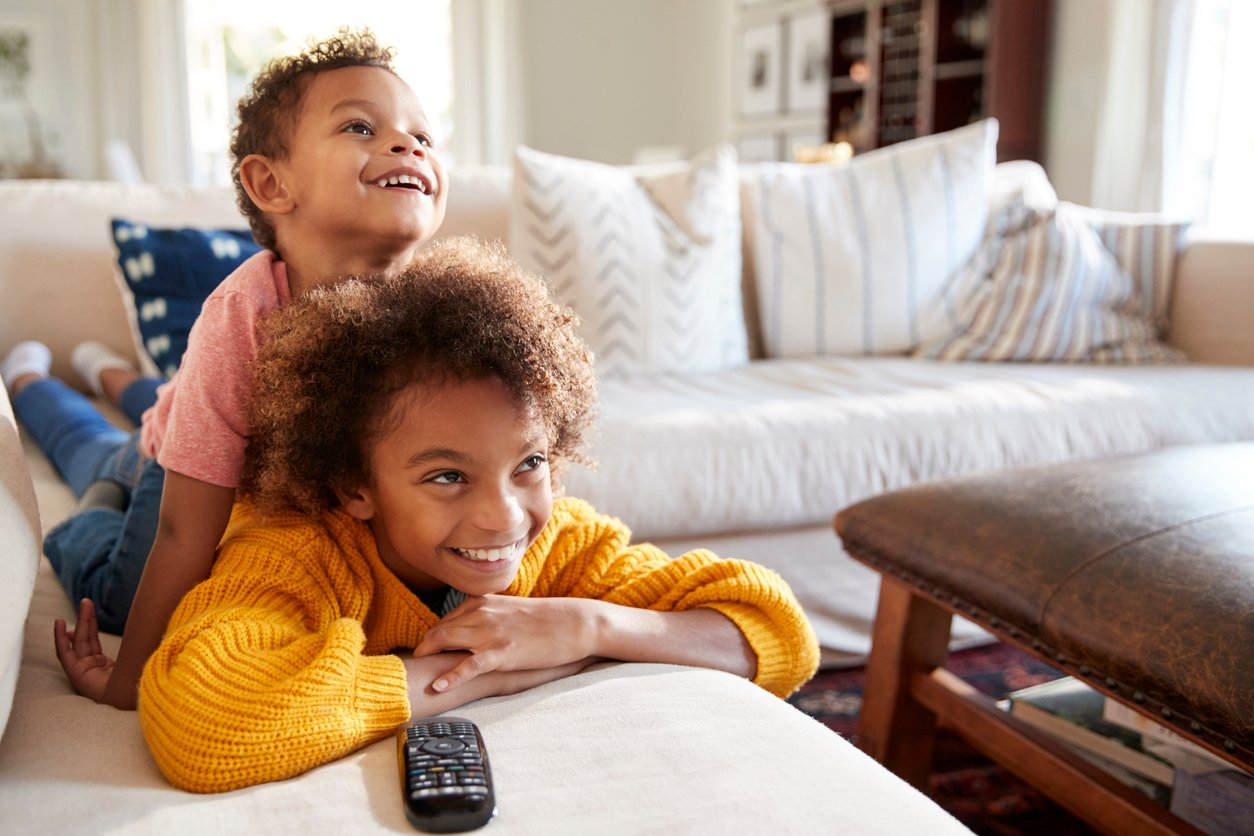 Remote Employee Gift: Hulu Subscription
Price: $7.99-$23.97 at Giftogram
Give social distancing a week more and many of your remote employees will say there's nothing left to watch on Netflix. At the very least, their kids will be.
Provide your prized team members a whole new library of shows and movies with a months-long subscription to Hulu on you.
Trust us, they'll thank you!
#9. Stock Their Desk Drawer with Healthy Snacks
Remote Employee Gift: Work-from-Home Wellness Box
Price: $24.95 at SnackNation
Many people admit that working from home causes them to eat, well, just about everything. Help your employees stay on track with their healthy eating habits by delivering the same kinds of nutritious snacks you serve at the office to their homes.
#10. Channel Calming Vibes with Rich, Aromatic Scents
Remote Employee Gift: An Aromatic 3-Wick Candle
Price: $24.95 at Bath & Body Works
Staying indoors can make a room feel stuffy. Really stuffy.
The stress-relieving scent of eucalyptus spearmint and woodsy aroma of mahogany teakwood can transform the feel of a room for remote employees who are required to stay inside due to social distancing guidelines.
There are a plethora of varieties to choose from, but we like these because they aren't the kind of cake-inspired scents that make us want to eat a whole sleeve of cookie dough.
Unless you feel like indulging in delicious food is just what your employees need right now.
In that case, check out this gift:
#11. Inspire Remote Employees to Indulge in a Done-Up Dish
Remote Employee Gift: Must-Have Cookbook (See links below.)
Price: $13.49-$23.49 at Amazon
No commute means more time to whip up some seriously delicious dinners (and of course) desserts.
Send your employees scrumptiously standout cookbooks from the likes of Chrissy Teigen and Snoop Dog or share the recipe secrets of an exclusive Italian hot spot with the rapidly rising cookbook favorite, Dinner at the Club.
Now that you've got a gift in mind for your superstar remote team, consider keeping tokens of appreciation on hand for one-off instances where recognition will go a long way in making their day.
Not sure what to do? Try this:
#12 Stock Up on Digital Gift Cards as Thank You Gifts for Remote Employees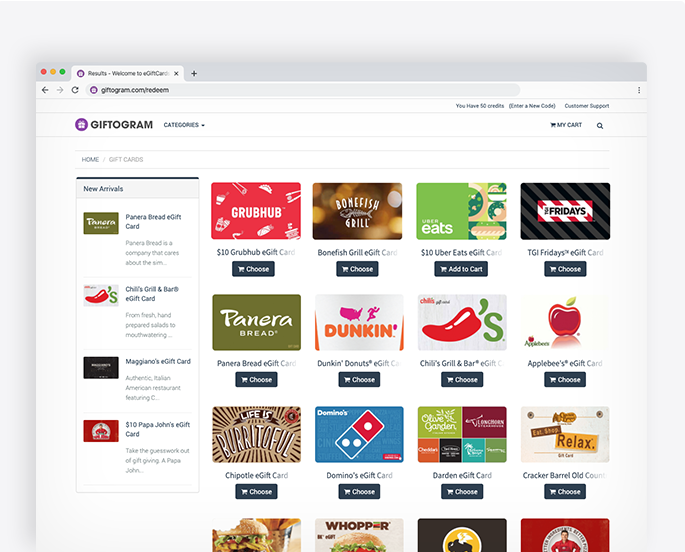 Giftogram digital gift cards are the perfect solution when it comes to spot rewards for employees working outside of your home office.
Completely created and delivered online, digital Giftograms are the easiest way to ensure that your remote workers are recognized for their performance.
Available in $5 denominations that you choose, these gift cards can be doled out for lots of occasions, including:
Your team's first fully-remote big project launch
Customer care metrics that didn't waver due to your new remote status
A quickly delivered marketing campaign that shifted to the needs of today
And many, many more as we know that your team members are finding new ways to impress and inspire everyone at your company with every passing day.
Learn more about Giftogram's digital gift cards for your remote team.