As the leaves begin to fall and temps suddenly drop, it's time to start prepping for your holiday campaign.
Because there are so many facets to pulling off this massive marketing initiative, it's important to get your ducks in a row before you can pitch that big idea. Take a breather before it's go-time and use this checklist to ensure that you and your team can align around data-based goals and a plethora of tasks that will result in a record-breaking season for your business.
Your Holiday Campaign Planning Checklist
#1. Uncover What Dazzled and What Disappointed Last Year

Before you can begin to plan this year's holiday campaign, it's important to report on and review what you did last year, and how much growth was achieved from the year before then.
Which sales performed well?

Which promotions should you retire?

How many people subscribed to your email list?

What email subject lines received the highest click-to-open rate?

Which email merchandise sorts earned the highest click-through rate?

What was the amount of the average purchase?

How many new customers from last year purchased again?
#2. Determine Your Holiday Campaign Goals

Once you analyze your success metrics from last year, decide what your campaign goals are for this year. Your goals should always be measurable, which makes the list above a great starting point for determining what you'd like to achieve. For example, your goals could include the following:
Increase sales from last year by 10%

Gain 1,000 new email subscribers

Increase average purchase amount by 20%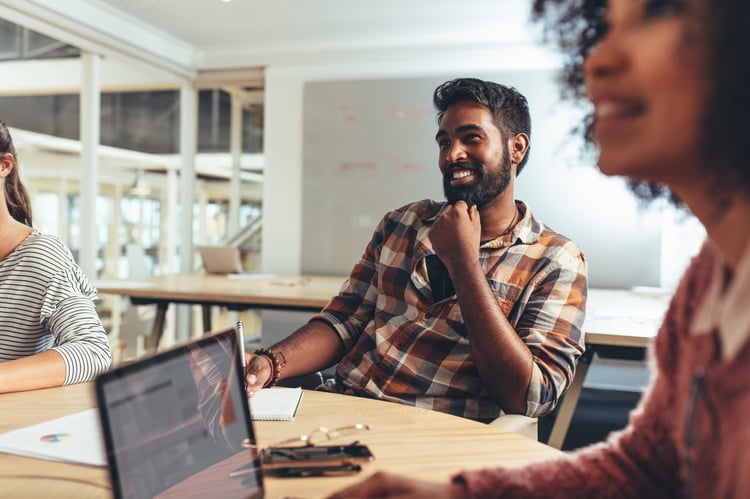 #3. Assemble an All-Star Holiday Campaign Squad

As project manager, it's your job to pull your A-players together to dedicate their time, efforts, and focus to crafting a compelling and well-thought-out campaign. This is your most important campaign, so don't skimp on resources. If you have skill gaps you need to fill, bring in a top-notch freelancer. Give your team what they need to succeed, and your ROI will be well worth it.
Of course, there will be operational duties that will still require time and attention while you're working on holiday prep, so if you need to hire temps or borrow some help from other departments, don't hesitate to ask.

#4. Host a Holiday Campaign Kickoff Meeting

Begin your kickoff meeting by reviewing last year's metrics with your holiday campaign squad, along with growth metrics from the year before. That way, everyone involved can let the data from past holidays guide you to make even better decisions this year.
In this meeting, you should determine:
Possible campaign themes, offerings, and promos that will stand out

All tasks necessary to reach a completed campaign

Who is responsible for each task

Draft, review, and complete dates

Campaign launch dates for all channels: website, email, social media, paid advertising, and e-books/gated content if applicable
Be sure to add a day or two of padding to each due date to account for any mishaps, absences, and unplanned occurrences.
#5. List Every Task in Your Project Management Software

Your most crucial responsibility as project manager is to keep everyone aligned around your campaign goals and working toward the timely completion of their tasks. The best way to accomplish wrangling multiple people day-to-day to ensure that they're on point is to let project management software do the heavy lifting by sending automated due date reminders, draft review notifications, comment alerts, and more. The moment your holiday campaign creation begins, it's your job to upload all to dos into your project management tool.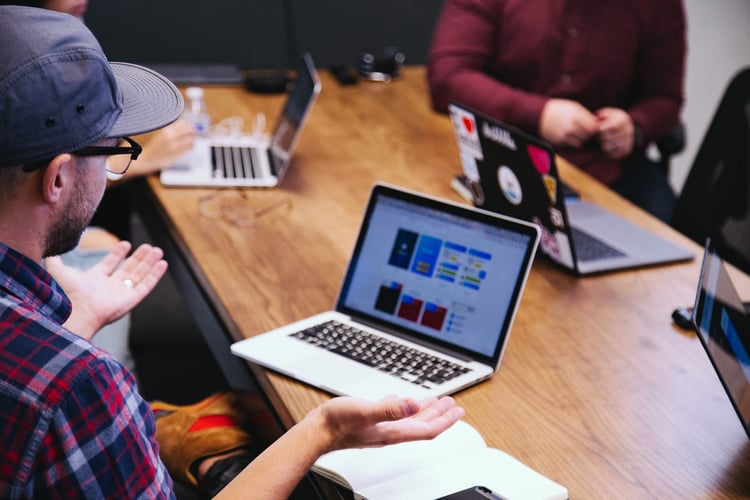 #6. Solidify Your Messaging and Design

Post-kickoff meeting, your copywriters and designers will be hard at work developing 2-3 concepts that could serve as the overall theme and look and feel of your holiday campaign. Once they're set to present, round up the crew for the big reveal, then provide feedback, narrow down your choices to one, and send the creative team back to implement the ideas and feedback exchanged in the meeting.

After a few days, schedule a second and final review to nail down the heart of your holiday campaign: its message and look and feel.
#7. Merchandise Marketing Materials for the Holiday Season

Take care to ensure that your website, emails, social media posts, and in-store displays place a special focus on gifting and special events. Think about your target demographic, who will be on their gift list, as well as where they'll be headed, and what they'll be doing this holiday season. Let their holiday gift list, wish list, and social calendar serve as prime inspiration for your product sorts. Not sure where to start? Check out the products with the most successful sell-through rates from last year.

#8. Increase Order Amounts with Winning Incentives

Holiday shopping incentives that can serve double duty are sure to win over customers with lots of names on their list. Think about it. If you reward big spenders with a customizable gift card, that perk can be used as a gift for a colleague, relative, or friend. So a customer who can earn a $25 gift card if they spend $250 will feel fantastic about crossing multiple people off their list, knowing that one of those gifts will be completely free.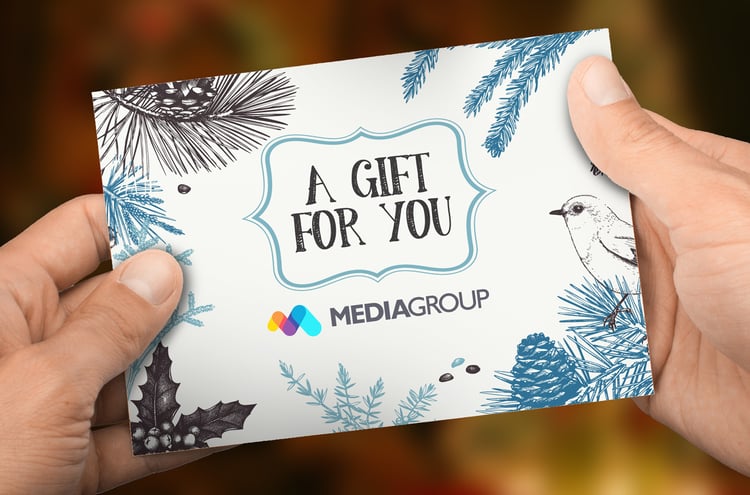 #9. Map Out an Engaging Social Media Plan

As Gen Xers and millennials increasingly make up the largest amount of holiday shoppers, social media is becoming more important than ever. Be sure to schedule out at least one daily post per channel (Facebook, Instagram, and Twitter) with real time updates like:
New sales and promos

Trending merchandise

Flash sales (sales that last for a day or less)

Eye-catching imagery that promotes shoppable blog content
#10. Create Easy-to-Manage Promo Email Templates for Daily Blasts

The simpler your email template, the easier it will be for your designers, copywriters, and email coordinator to swap out content each day and promote fresh merch complemented by showstopping design and motivating messaging.
With a lot of work required in a short amount of time, there's so much room for error. That's why nailing down a seamless process is a must for the success of your email campaign. Talk to your team and get their input on the easiest, most efficient ways to make new and compelling content possible during the holidays when they'll be required to deliver high quality work at a high volume and rapid pace.
#11. Craft an Irresistible Remarketing Campaign

Lean on your marketing automation tool to create re-engagement initiatives that are natural, timely, and above all, personal. Not everyone is ready to purchase the moment they see an item that captures their interest, but that doesn't mean they'll never buy. Set smart engagements that continuously place a product in front of a prospective customer and keep them aware of promos and price drops. That way, even if you don't get them the first time, you'll be sure to convert them down the line.
#12. Create Incentives that Garner Email Subscribers

During the holiday season, your email marketing efforts are more valuable than ever. Encourage website visitors to subscribe to your emails, so you'll constantly be top-of-mind for them as they spend the next couple of months buying gifts for their family and friends.
To increase your email list, consider baiting potential subscribers with a perk they'll really value. According to a recent study of American consumers, 9 out of 10 view free shipping as their number one incentive for choosing to shop online. Add a banner on your website that reads, "Sign up for our email list to receive free shipping on your first order!" For the small cost of covering shipping for a single order, you now have the opportunity to re-engage with that customer daily throughout the holiday season and beyond, making repeat purchases that much more likely.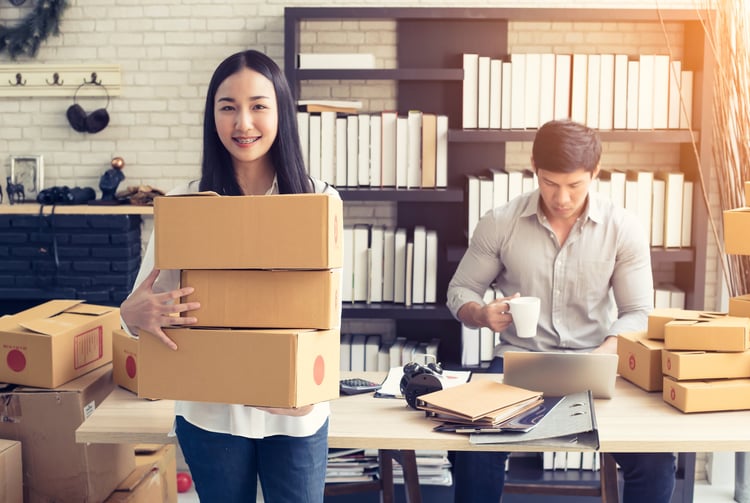 Start Today!

While it seems like a lot, you can do it! Remember, your holiday campaign's success is truly a team effort. Best of all, it's completely flexible. Once you've got everything set, keep a keen eye on crucial reports to see how your marketing collateral is performing.
Measure results, see what's working, and tweak your plans to do more of what your customers love. You'll know, because they'll tell you by engaging with you, purchasing from you, and coming back to see what's new.