Gift cards are increasingly becoming an essential component of customer engagement strategies for businesses both large and small, which isn't so surprising.
A recent National Retail Federation's Holiday Consumer Spending Survey revealed that almost 60% of consumers prefer gift cards as gifts during the holiday season. That means you can turn an ordinary day into a holiday for your customers all year long by rewarding and incentivizing them with gift cards for all kinds of occasions.
Check out these 8 reasons to delight your customers with digital gift cards you can send in a flash and they can spend almost anywhere.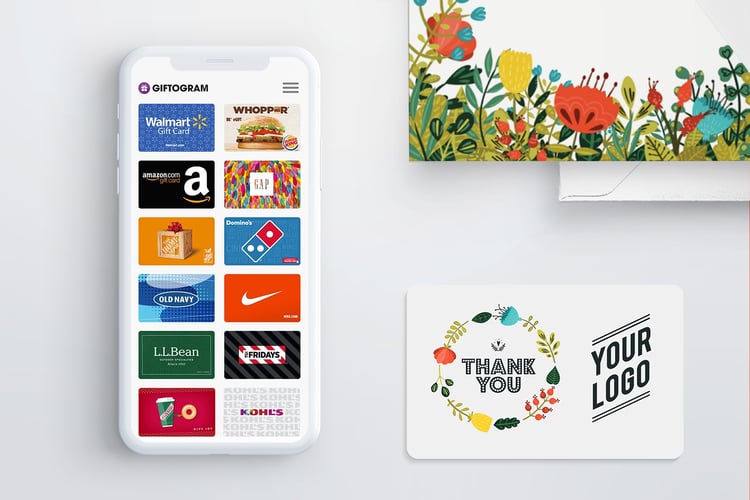 Welcome!
A first-purchase can make or break your ability to successfully establish a long-term relationship with a new customer. Create a small "welcome kit" with swag and a beautifully designed card that lets them know you recognize and appreciate their business. To achieve the absolute best first impression, include a branded gift card that pairs the excitement of a new buy with a little something extra.
Loyalty Program
Gift card rewards are a fantastic perk for frequent spenders who are always dialed into your sales, promotions, and latest offerings. These undercover brand ambassadors purchase often, posting on social media and spreading the word about your products and services to friends and family, so keeping them happy is always worth the investment.
Shipping Delay
Misquoted shipping times can cause stress, disappointment, and a less-than-stellar customer experience that could prevent future purchases. When a customer calls to let you know that your shipping services didn't deliver in the promised time window, show them that you care with a digital gift card that you can send as you're on the phone with them. You can also consider pairing it with a promo code for free expedited shipping on their next purchase.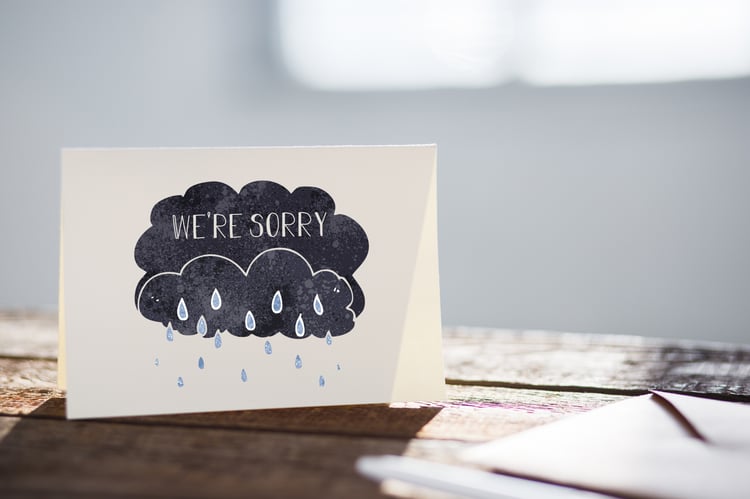 Customer Anniversaries
Recognize a year-long relationship with a thoughtful reward in the form of an anniversary email that includes a digital gift card your valued customer can spend almost anywhere they like. This email can also feature dynamic content that spotlights new items from categories they've favored in past purchases, as well as links to blog posts that let them know what you've planned for the year ahead.
Happy Birthday
Customer birthdays are the perfect time to send a gift card because it lets them know that you keep tabs on their special day, the same way their family and friends do. Plus, they'll likely have some extra cash thrown their way at this time, so it pays to remind them how much they love shopping with you. Tip: Don't slack on card design! This is your opportunity to deliver something that can really bolster your brand.
Out-of-Stock Notifications
On the rare occasion that a customer completes a purchase and their order can't be fulfilled, digital gift cards enable you to immediately acknowledge the mishap and make up for it in the same carefully worded communication. To ensure your email smooths out a tough situation, be sure to apologize, spotlight the gift card, and provide them with a direct line to a sales rep who can speak to them if they're still unsatisfied.
Customer Satisfaction Surveys
Encourage customer feedback through surveys that can help your business evolve your offerings, implement new features, and grow your reach. The key to maximizing participation is to keep your surveys short and easy to complete. When you receive a particularly valuable piece of feedback or notice a hyper-engaged customer, surprise them with a gift card for taking the time to help your business succeed.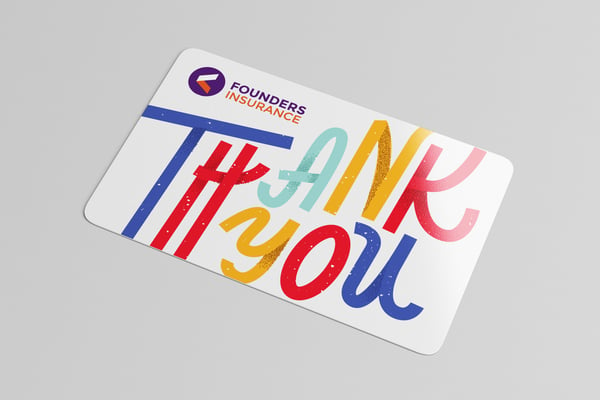 Testimonials and Profiles
By featuring customers on your website, you enable prospective customers the ability to see the real results of doing business with your company. A quick data pull can reveal your most active and engaged customers. Reach out to some of them to see if they'd be willing to hop on a quick call and share their experience shopping with you, along with how they enjoy your products and services. Their reward? You guessed it. A higher-ticket ($100+) gift card.
Order Custom Gift Cards with Your Logo
Let every surprise, reward, and token of appreciation double as a brand statement. Giftogram gift cards, available in both digital and physical formats, allow you to add your logo to a fun and fresh pre-set design or you can completely customize your gift cards with your own text and images.
Not only will you love your Giftogram cards, your customers will, too! That's because Giftogram empowers recipients to cash in at hundreds of popular retailers, from Amazon and Target to Hulu and Starbucks. Bolster your customer appreciation initiatives with gifts that spotlight your brand and nurture your most valuable relationships. Learn more.