Just because the holidays are over doesn't mean you've checked employee gifts off your list for another year. If the Great Resignation has taught us anything, it's that appreciation for the folks who make your business successful should be baked into everything you do.
Today's employees are burnt out, fed up, and looking for something better.
A recent survey revealed that 55% of American workers plan to look for a new job. Reeling from the effects of the COVID-19 pandemic, your team members are reevaluating what they want from work. For many, it's work-life balance, better pay and benefits, and the option to work remotely. And for just about everyone, employees expect timely and tangible rewards from the companies they choose to dedicate their time and talents to. These days, "Great work!" just won't cut it.
At a time when company culture is being tested and employees hold the cards when it comes to job security, it's important to invest in initiatives that make your employees feel valued. And while developing a year-round employee gift program might feel like a heavy lift, making it happen without the hassle is easier than you think when you understand all that your Giftogram account can do.
Automate Employee Gifts for Birthdays and Anniversaries
Employee birthdays and anniversaries provide the perfect opportunity to let team members know that you see them and value them. The problem is, juggling the task of remembering two special days per year for each of your employees (not to mention gifting them, too) can take a ton of time away from team members who already have enough to do. Fortunately, your Giftogram account can handle this for you automatically!
How It Works: Giftogram's Smart Campaigns enable you to input employee birthdays and anniversaries into your account and schedule a digital Giftogram to send automatically on those dates. Just add the special dates in one time, and you're set for as long as you choose.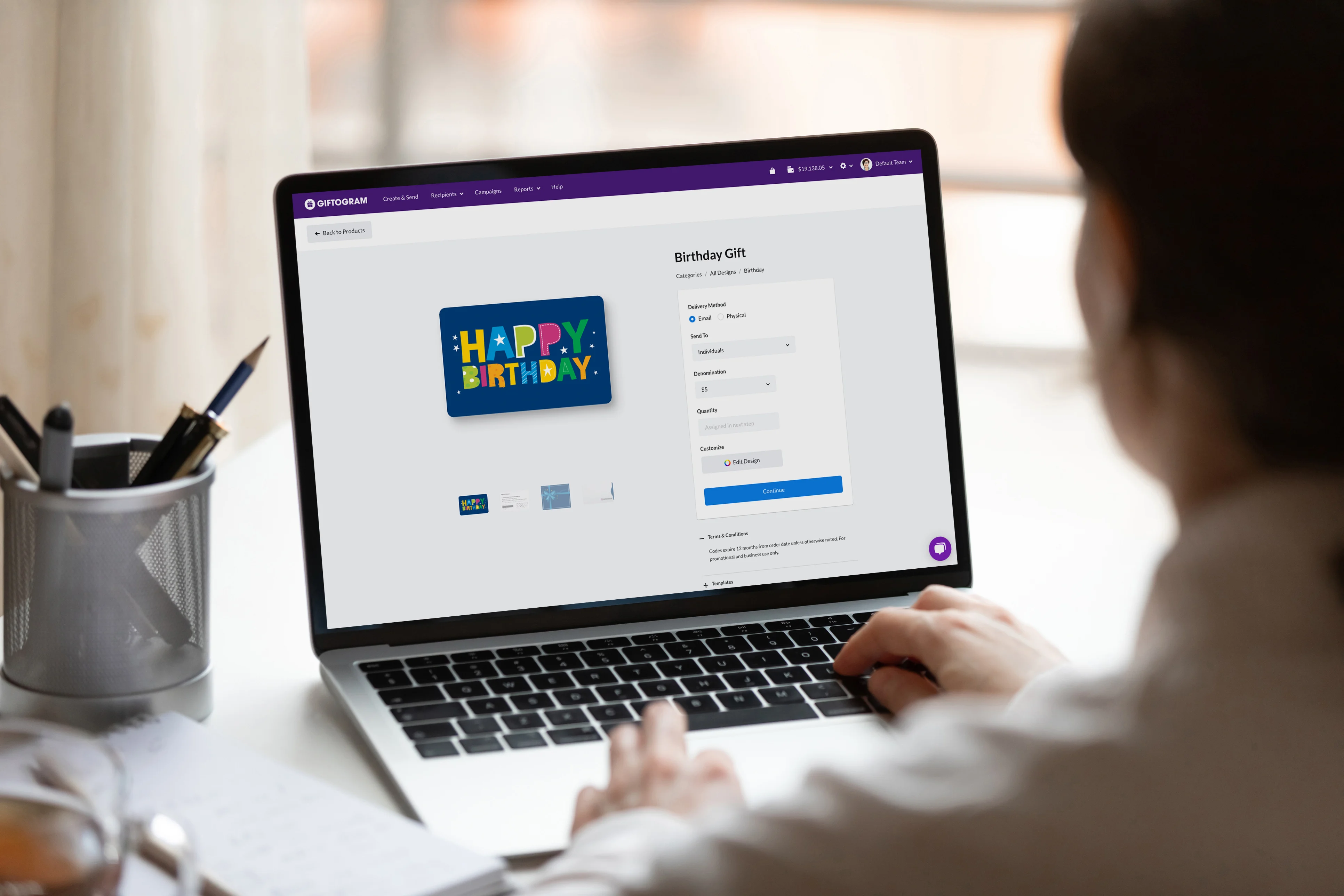 Give Spot Rewards for a Job Well Done in a Snap

Due to the flurry of resignations, many understaffed teams are making it work with much, much less. When someone steps up to take on additional tasks or hits the deadline with dazzling work, managers should celebrate the stars helping the whole team through by gifting them in the moment.
How It Works: Giftogram gives you the tools to empower managers to reward their team on the spot. Allocate spending for spot rewards so organizational leaders can send one-off digital gift cards whenever a team member goes above and beyond. Best of all, your account will record the transaction for you, making record-keeping easy and error-free.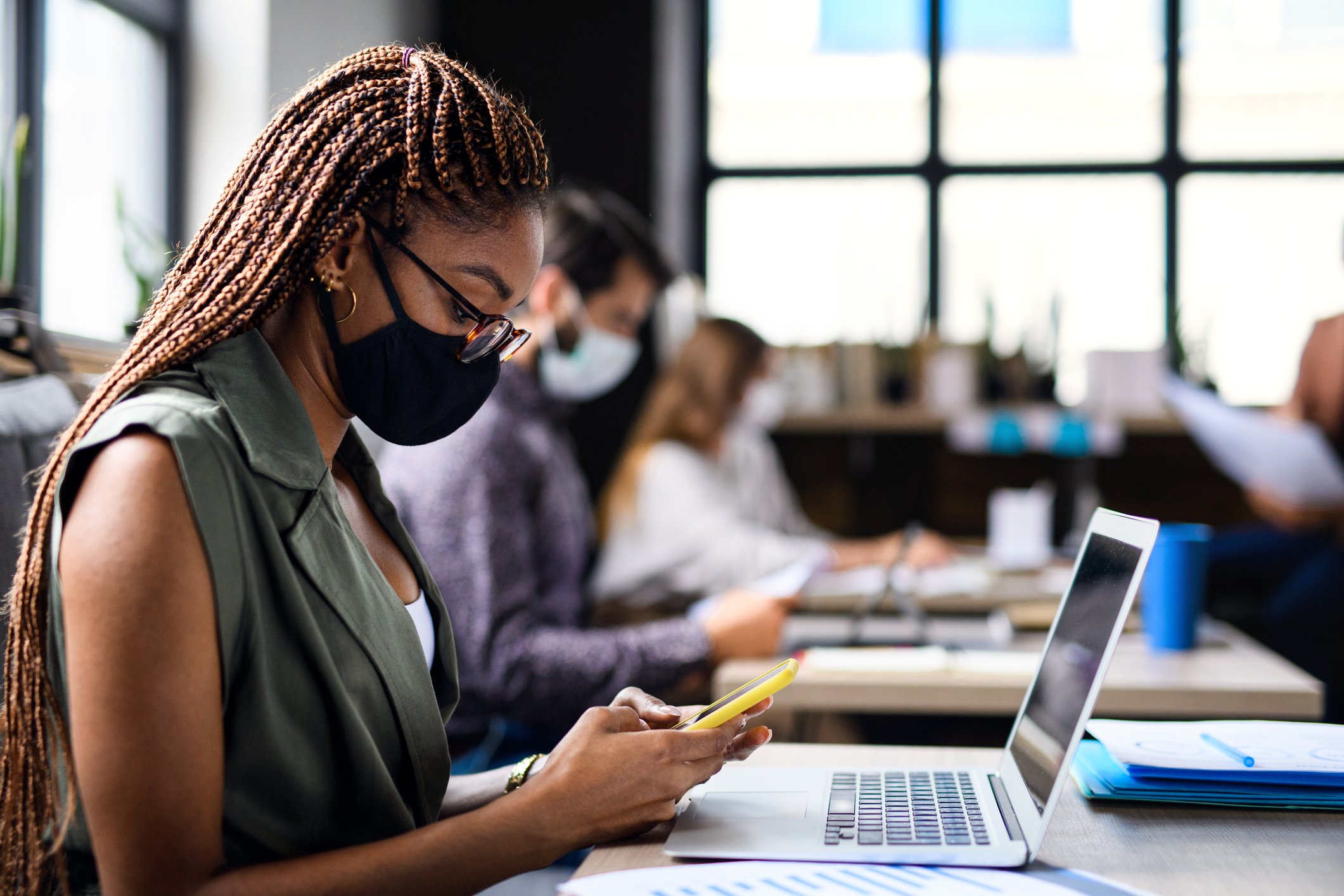 Make It Meaningful with a Custom Message

Personalization is key to creating an employee gifting program that wows. While team members will be delighted to receive a Giftogram in their inbox for a job well done, the words you pair with their gift will mean just as much. Your Giftogram account allows you to personalize your digital gift card deliveries with a custom message so you can be specific about what they did and how their presence on your team and hard work make an incredible difference.

How It Works: Your Giftogram account makes tailoring your gift cards to each team member possible with the addition of a custom messaging field. When you type a message into the message field, your heartfelt words are beautifully displayed in the email your employees receive with their gift cards.

Create Custom Gift Cards That Celebrate Your Culture

Keeping the gang together (especially when you're remote) can be a challenge. Consider creating incentives that align with your company's employee engagement initiatives to boost participation and generate excitement around:
Joining in the fun of

virtual activities

Signing up for at-home wellness program competitions
Forming new committees to enhance the employee experience
Invite employees to try their luck at a virtual raffle
Cover dinner, swag, and supplies for virtual events (Ex. Host a virtual paint night and send employees a Giftogram for food and paint)
Branding employee engagement gift cards with custom designs like Marigold and Co. Wellness Rewards or Congrats to Our Virtual Pictionary Champion can make incentives stand out as part of what makes your company fun and unique.

How It Works: Did you know that you can create custom digital gift cards with your Giftogram account for free? That's right! All you need to do is upload your very own design into Giftogram, and you've got yourself stunning branded gift cards you can send to anyone on your team. We supply the specs so the kind folks in your creative department can create an awesome design for you in no time.


Discover All That You Could Be Doing with Your Giftogram Account
No matter how you use Giftogram during the holidays, your account has lots more in store when it comes to gifting throughout the year. To learn how you could be getting more out of your Giftogram account, call your Account Manager or check out how-to videos and step-by-step articles in our Customer Success Center any time you like.

Don't have a Giftogram account? Create one for free.