Reverse mentoring is a powerful new practice that can help your company retain its star players, develop future leaders, and attract top talent as your organization grows.
This isn't about feedback that a manager gives to an employee. This type of modern mentoring turns the tables by asking employees to provide feedback to leadership on a variety of topics and issues.
Soliciting employee feedback is key to retaining millennials, a motivated generation that is constantly on the move. When Pershing, a financial services company, introduced reverse mentoring to their employees, their retention rate soared to 96% for the millennials who participated.
Offer One-on-One, Group, and Anonymous Options
No matter how much you stress that all feedback is welcome, there's no one method or channel that will accommodate the many preferences and comfort levels of all employees. By offering multiple avenues to provide feedback, you'll maximize the amount of feedback and perspectives you can gain with every initiative. Consider the following three options:
One-on-one reverse mentoring that pairs managers with employees through scheduled meetings about relevant topics where the employee mentor can help the mentee grow (diversity and inclusion, marketing and tech trends, millennial perspectives, design and creative, etc.)

Group meetings, town halls, and surveys that provide peers the opportunity to express their thoughts to leadership and one another in a public setting or through a survey sent to a large number of employees

Anonymous surveys or closed-door meetings that allow employees to freely speak about any topics they feel should be addressed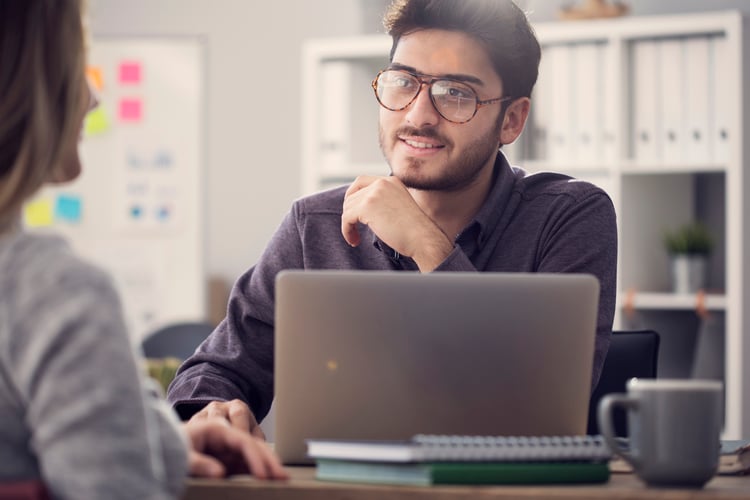 Adopt an Open Door Policy in Leadership
An "always welcome" approach to communication is crucial to the success of any reverse mentoring initiative. Train members of leadership to promote these efforts by the way they engage with employees in meetings and the kitchen alike. A smug attitude from a manager can have a detrimental impact on your company's efforts to better connect leadership with the employees they are appointed to serve, so be sure to address any bad apple behavior when you see it and take cues from the leaders who care to champion a community vibe daily.
Take a Committee Approach to Office Culture
Chances are, you have employees who are passionate about hobbies and interests off the clock that can benefit your company culture when welcomed into their 9-5 schedule. From your employee volunteer program to your company-wide wellness club, social engagements are the most successful when planned and put on by people who are in-the-know. Rather than blindly appointing leadership to serve at the helm of culture initiatives, look to the employees who know best.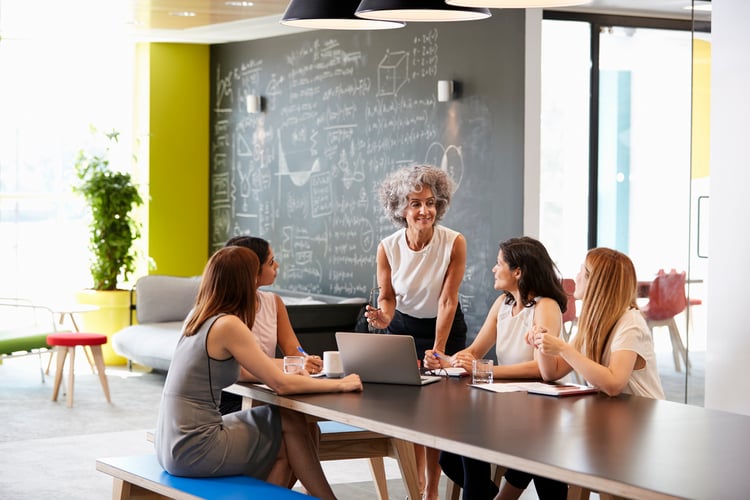 Ditch Annual Reviews for Regular Check-ins
Don't wait for a trip around the sun to solicit important feedback from the people who make your business possible. Instead, translate that open door policy into a call for on-the-spot check-ins that garner instant value to your business, and ultimately, your bottom line. Encourage employees to suggest project ideas, process improvements, and culture additions as they think of them. One winning idea could result in time saved, revenue earned, and increased employee retention.
Conduct Surveys and Focus Groups on Hot Topics
As you implement a three-pronged approach to reverse mentoring through one-on-ones, group initiatives, and anonymous surveys, you'll likely pinpoint trends in areas for opportunity and improvement. Consider this your invitation to explore these areas further. Generate conversations around topics that your employees care about most, so you can know where your efforts are best spent when seeking to improve their satisfaction, productivity, and happiness.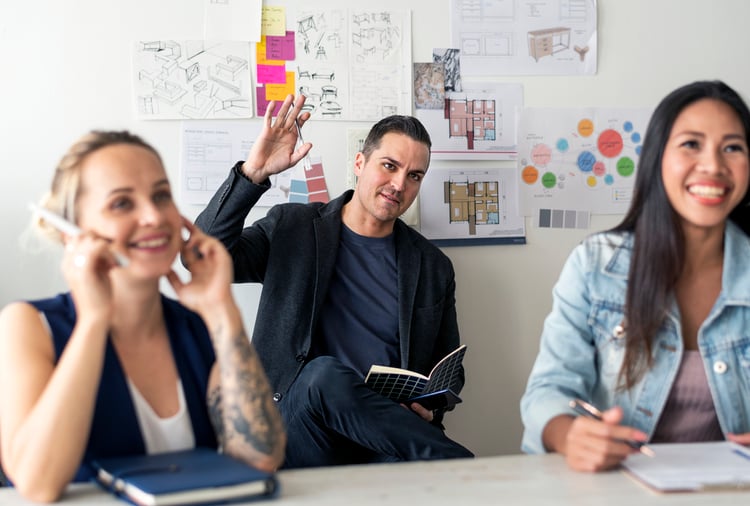 Follow Through on Employee Feedback
Imagine you took time out of your hectic work schedule to participate in a focus group, thoughtfully answer a survey, or prepare for a one-on-one meeting with an executive you were tasked to coach. Now imagine that following those contributions, you heard nothing and saw no impact of the efforts you made to make your workplace better. How would you feel? Pretty disappointed, right? Even worse, you probably wouldn't attend future meetings or fill out any more surveys, so your voice wouldn't be heard in the event that someone was listening.
This scenario plays over and over again at many companies that aim to involve employees in shaping the way they do work but fail in the final steps. It's vitally important to understand that the age-old saying rings true when it comes to benefiting from reverse mentoring: actions speak louder than words. There are many ways to let employees know that their feedback is valued, taken seriously, and put into practice, including:
Personal emails detailing takeaways from one-on-one mentor sessions

Company-wide emails detailing survey results, subsequent action items, and relevant status updates as changes are implemented

Dedicated time in all-company meetings to present plans and projects that reflect the ideas and suggestions that have come from reverse mentoring

Showings of gratitude for the mentees, survey takers, and focus group attendees who lent their perspectives, talents, and time to grow and improve your company
Reward Employees for Their Participation
Again, action is everything, so say thanks in a meaningful way with gifts your most engaged employees will truly appreciate. Invest in rewards that empower you to please everyone with Giftogram gift cards. Flexible for both you and your employees, you can choose the design and gift amount, while your employees can choose where they'd like to spend their Giftogram from a list of hundreds of popular retailers. Learn more about how Giftogram makes rewarding your employees fun and hassle-free.