Sending gift cards to your employees or customers shouldn't be a hassle. With Giftogram's easy-to-use gifting platform, you'll be able to send gift cards to an individual or in bulk in less than 5 minutes. To send a Giftogram, simply login to your account.
Watch this quick tutorial to see how easy it is:
1. Select a design for the occasion
First, select a design you'd like to send. We have hundreds of designs for dozens of occasions.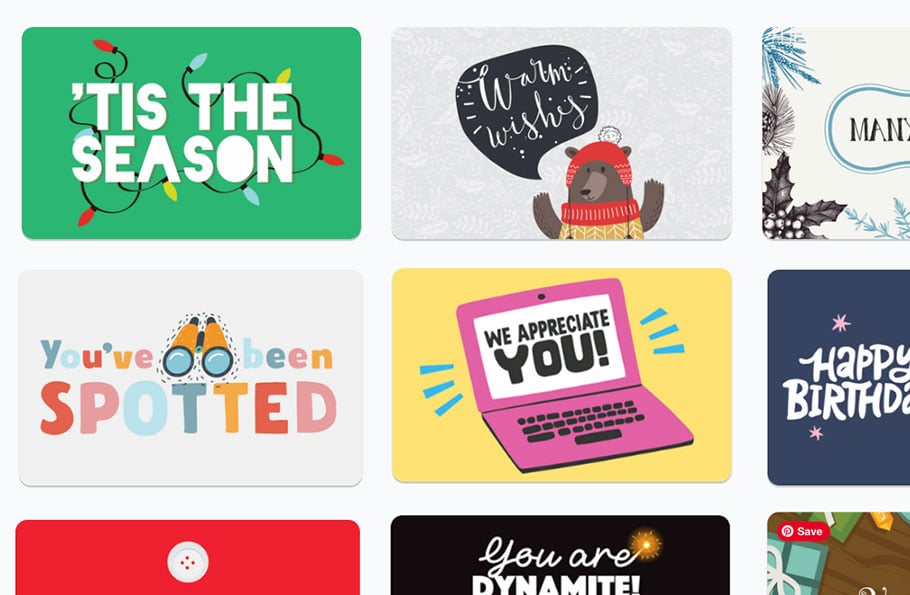 2. Choose your delivery method, recipient type, and denomination
Next, choose your delivery method. For this overview, we're going to choose "Email." You can send it to individuals or groups or upload a spreadsheet of recipients. Next, select the denomination of your gift card.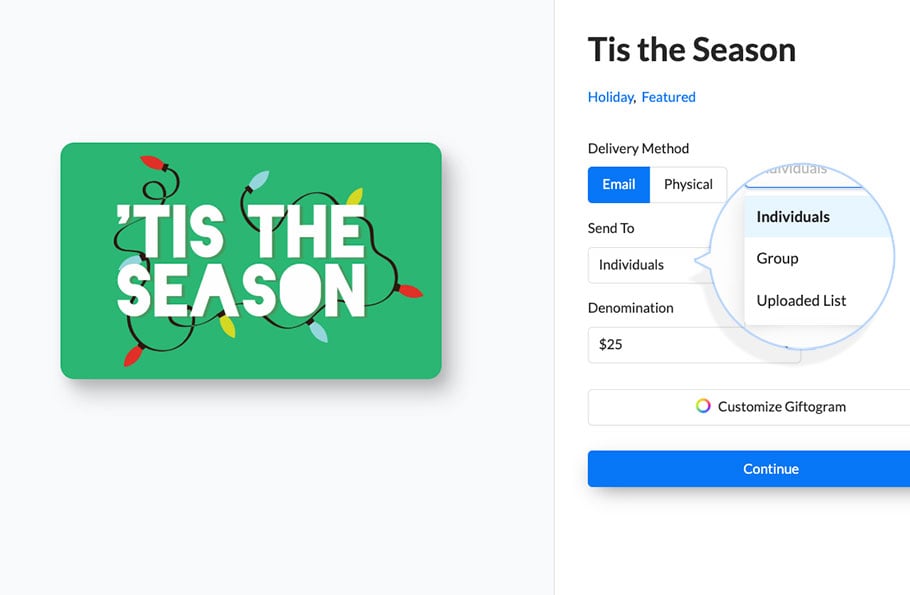 3. Customize your Giftogram (optional)
If you want to edit any gift card design or add your logo, select "Customize Giftogram" before you continue.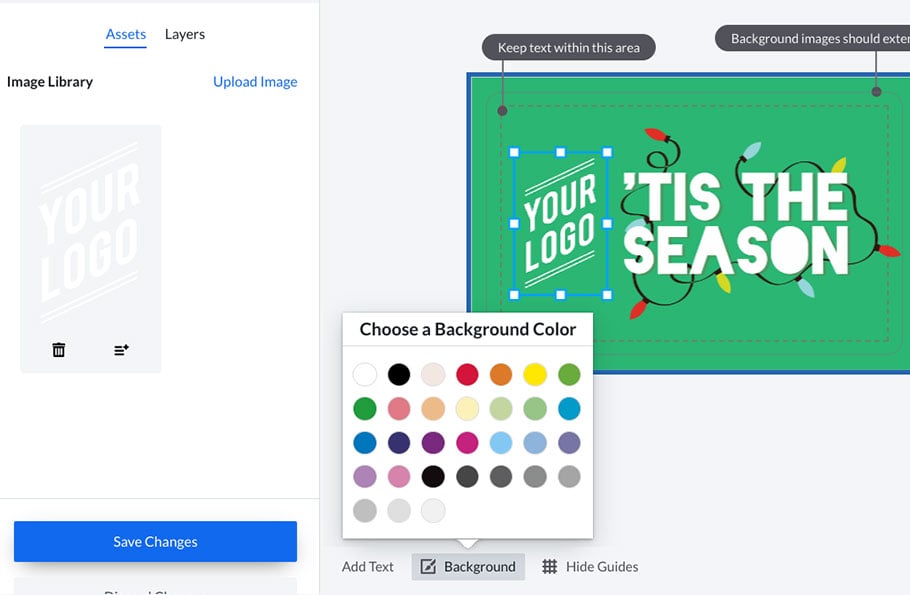 4. Add recipients
When you're ready to continue, follow the prompts on the screen to complete your order. Add your recipients one at a time or upload a spreadsheet for your order.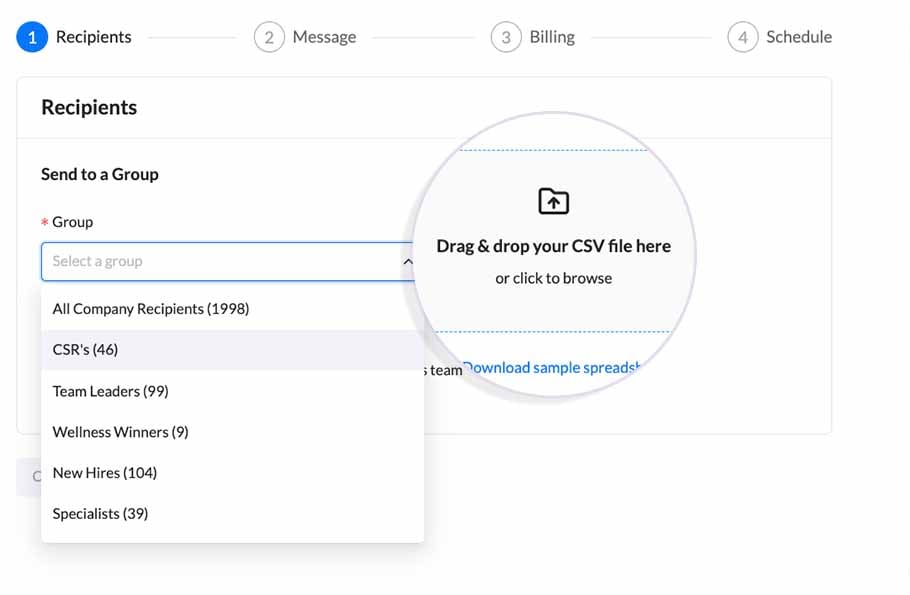 5. Personalize your Giftogram.
Add a message to your Giftogram! Create a new one or select from your saved messages.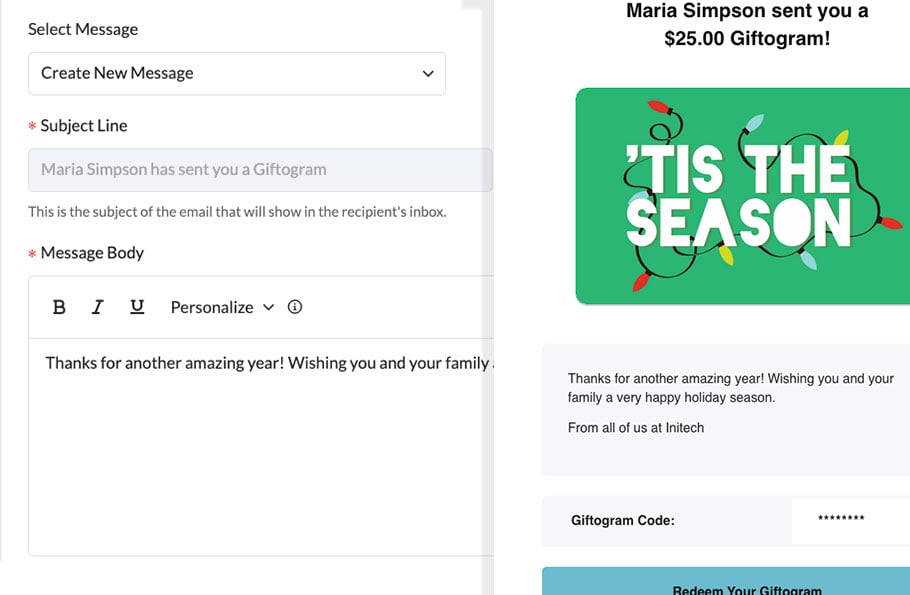 6. Select a payment method and schedule your gift
Lastly, select your payment method and schedule when we should send your gift card. You can send your Giftogram today or a date in the future.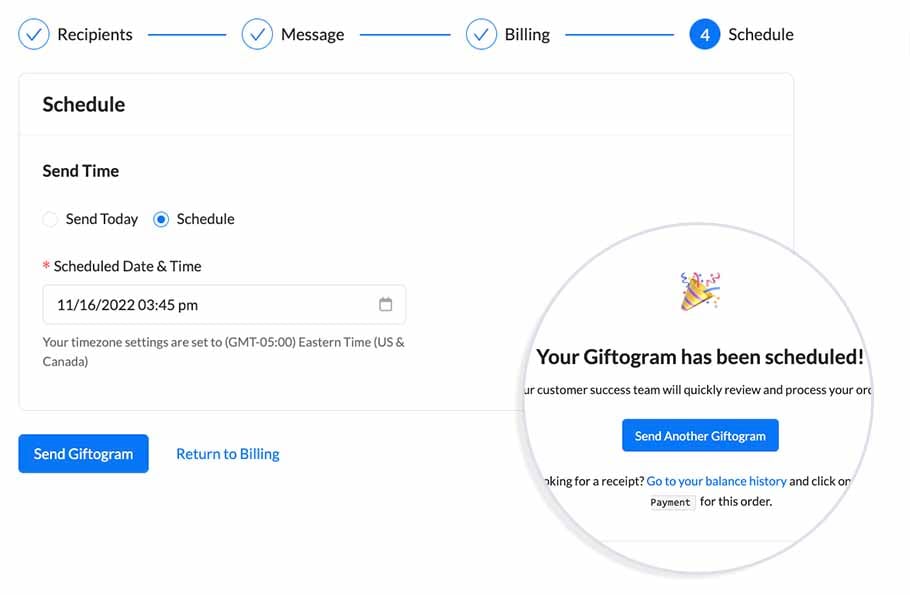 7. Order complete!
Once completed, your order will be viewable in your order history. Your Giftogram will arrive in the recipient's inbox with instructions on selecting and redeeming their gift card.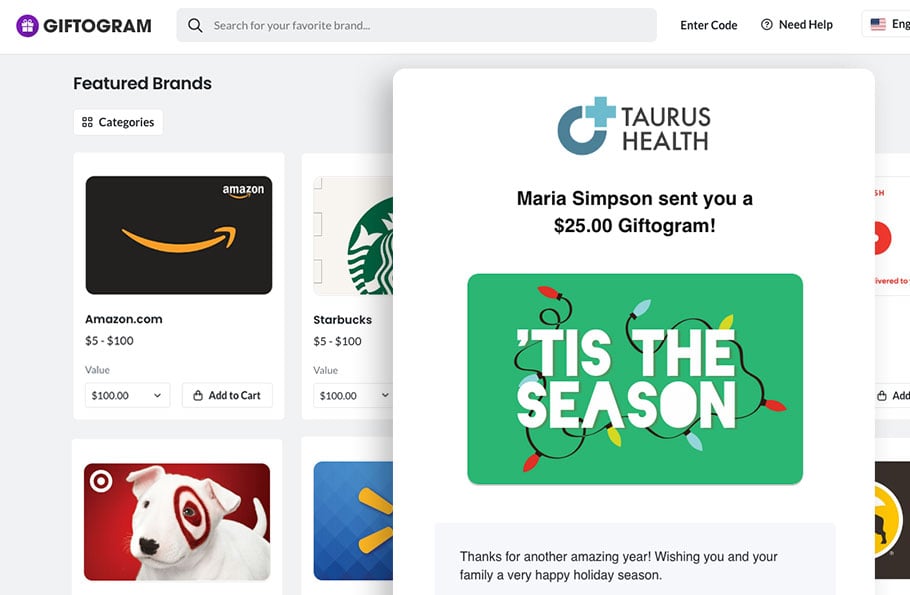 Questions? We're here to help!
Email us at hello@giftogram.com or call us at 973-887-1600 and let us know how we can make our product work best for you.