We are happy to announce an exciting new update to our platform, allowing you to send gift cards to recipients outside the United States in their local currency.
Our inaugural currency support includes Canadian Dollars, Pound Sterling, and the Euro, but we are working to offer additional currencies shortly.
Let's look at some changes you will see in your Giftogram dash:
Your existing campaigns will remain the same if you are a current user. However, you will see new options in your admin settings to activate other currencies.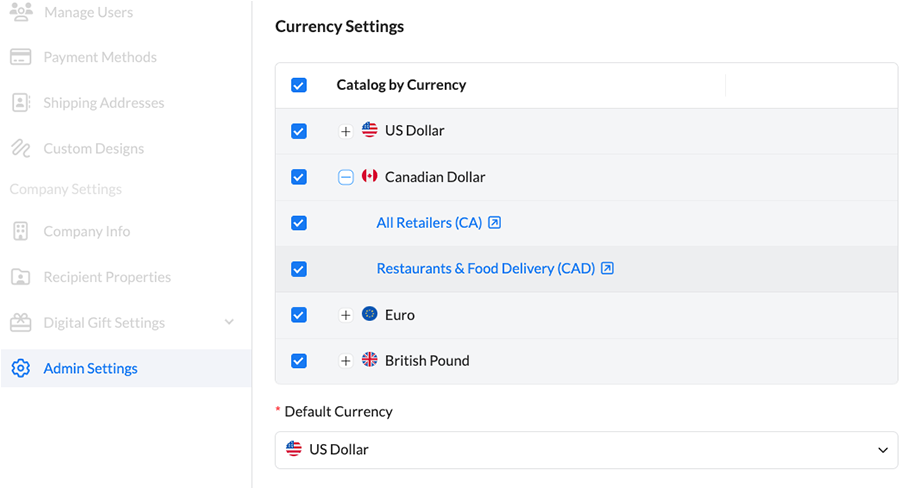 You will also notice that you can select the currency you want to send right when sending your Giftogram, meaning that your gift card campaigns no longer need to be limited to a single region.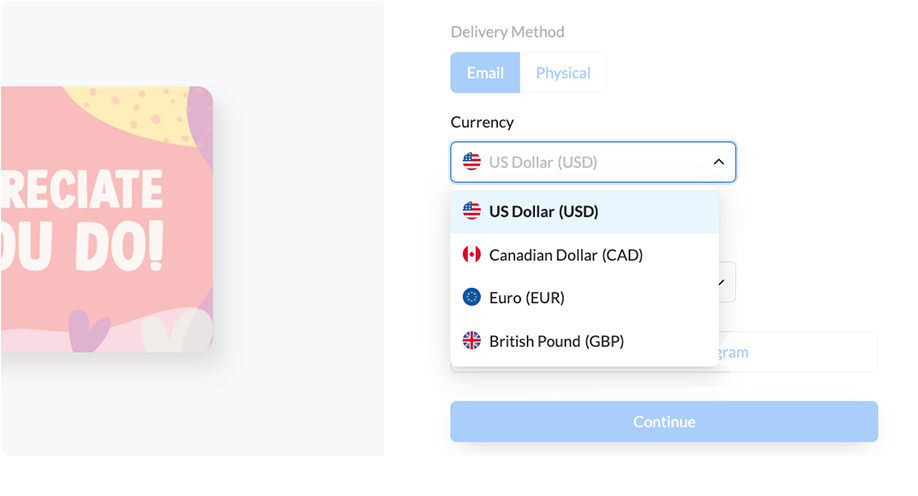 Like before, campaigns can still be limited to a specific currency, but it's no longer required meaning you can use one campaign to send to multiple countries in multiple currencies.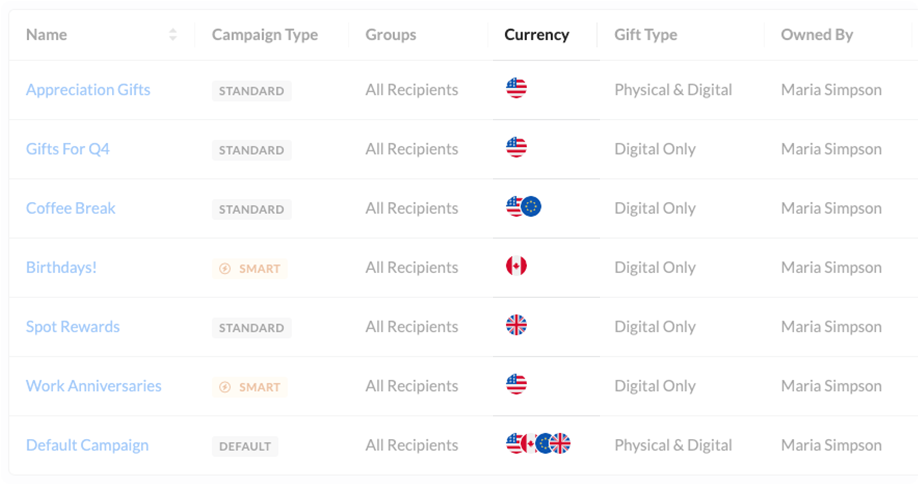 When recipients receive their Giftogram, they will be presented with gift card options local to the currency you sent them. Canadian Dollars will see Canadian brands, Pound Sterling will see British brands, and Euros will be able to choose from a selection of country-specific brands depending on their location.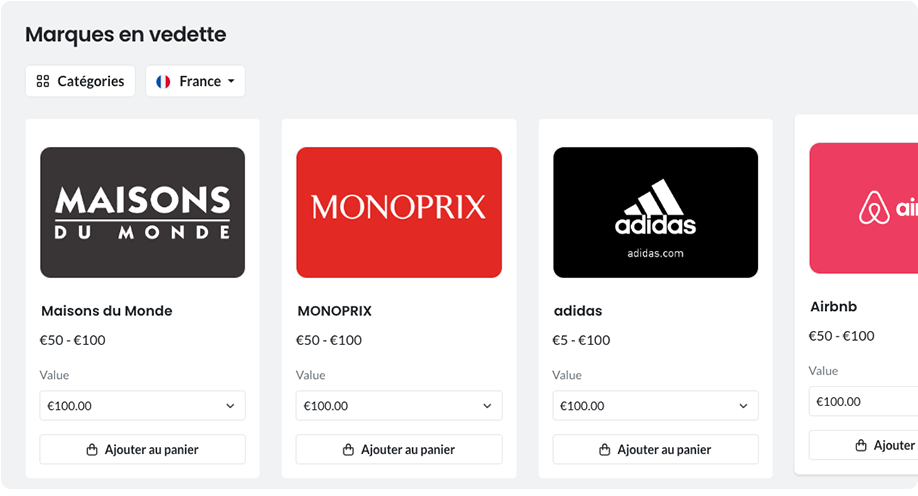 Let Us Know What You Think!
We've listened to your requests, and this is just the first of many changes we will implement this year to make Giftogram your one source for sending gift cards worldwide.

If you have any questions about this new feature, don't hesitate to contact our customer support team, who are ready to help with any request, big or small. Email us at hello@giftogram.com or call us at 973-887-1600.