With Thanksgiving around the corner, chances are you've turned your attention to finding the right employee appreciation gifts for your staff for the holidays. Which means it's also likely that you're struggling to find compelling employee recognition gifts that your staff will appreciate and enjoy.
Maybe you've thought about Amazon gift cards for employees or buying co-branded Starbucks gift cards, but you're worried that buying bulk gift cards for employee holiday gifts will be seen as impersonal.
I have good news for you; it's not. In fact, it's what your employees want more than any other gift out there.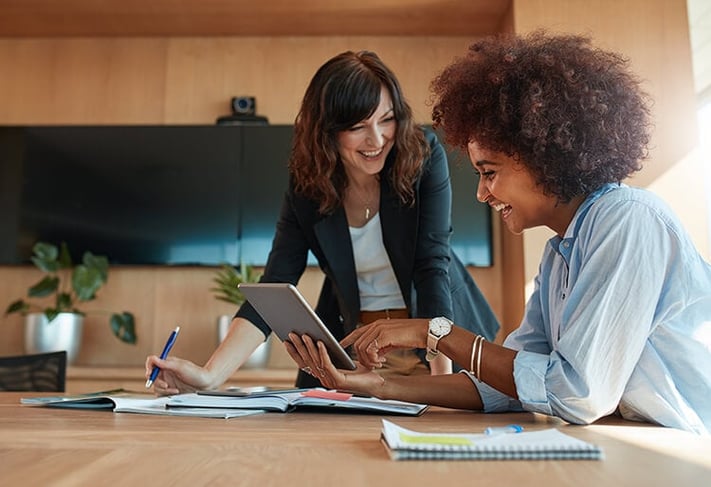 8 out of 10 employees prefer a gift card to other types of gifts or rewards
In an in-depth study, Incentives Magazine found that 8 out of 10 employees prefer a gift card to other types of gifts or rewards. This puts corporate gift cards at the top for employee thank you gifts and holiday employee gifts — meaning they are more effective than physical gifts (including those you painstakingly selected — sorry!) and even cash.
There are a number of key reasons custom gift cards are so effective for holiday employee gifts.
Recipients get exactly what they want
Plain and simple, one of the top reasons gift cards are the best choice for holiday gifts for employees is that recipients can use gift cards to get exactly what they want, not what you think they want.
Lunch with a co-worker, dinner with a friend, a night out at the movies, a night in at the movies, new gadgets, gifts for the kids, and gifts for themselves; gift cards offer the ultimate choice.
No matter what your employees are into, you have the perfect gift for them.
Gift cards are more memorable
According to a study by the Incentive Gift Card Council (IGCC), 4 out of 5 respondents believe that gift cards are remembered longer than a cash gift. Purchases made with a gift card feel special, so they are memorable. Gift cards have staying power and create a lasting reminder of generosity.
Company logo gift cards like those found on Giftogram offer additional branding and personalization that will remind them of your company's generosity.
Gift cards offer guilt-free spending
The IGCC study also found that when recipients receive gift cards, they don't feel guilty treating themselves. Often they will use gift cards for special purchases they normally couldn't justify to themselves otherwise.
With corporate prepaid debit cards, such as branded Visa gift cards, they are often treated as cash. Your employees may be tempted to use them for practical purposes such as household purchases and other living expenses and not the well-earned holiday gift that they deserve.
Gift cards are a true gift
A cash gift is often not seen as a gift or incentive at all, but, rather, it usually perceived as part of employee compensation, according to IGCC. A report conducted by Incentive Research Foundation (IRF) and IGCC found that even if a gift card and a cash gift are both the same denomination, 33 percent see gift cards as more thoughtful than cash.
If you're looking employee motivational gifts, give a gift that will truly stand out as a gift and not just additional compensation.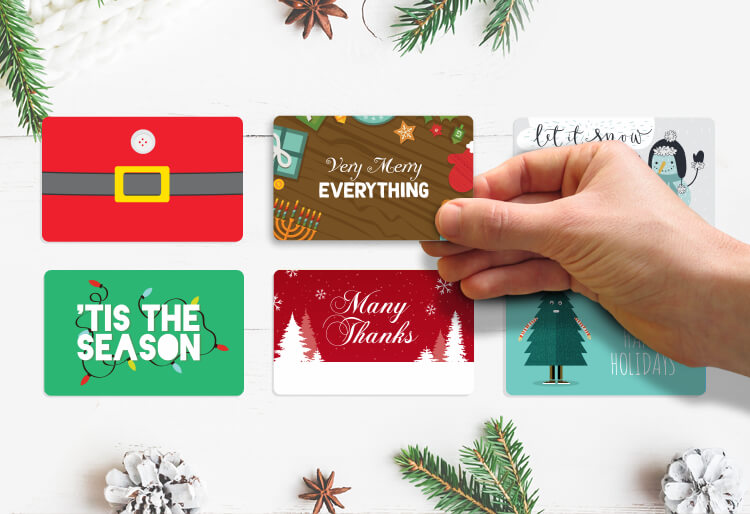 About Giftogram
Giftogram makes it easy to buy bulk holiday gift cards that are incredibly flexible. Redeemable for their choice of a gift card from over 100 popular retailers, a custom Giftogram card is what your employees want this holiday season.
Each Giftogram order includes a custom gift card with your company's logo and the option to add a matching greeting card. It's the easiest way to take care of your corporate holiday cards and business holiday gifts in one step.
Giftogram gift cards are available in denominations from $5 to $500. Whether you're looking for employee gifts under $10 or employee gifts under $100, we have a gift card to meet any budget.
Browse our holiday designs and let's get started spreading some cheer.